Investment in suite of Mimaki printers as blue-chip customer base grows.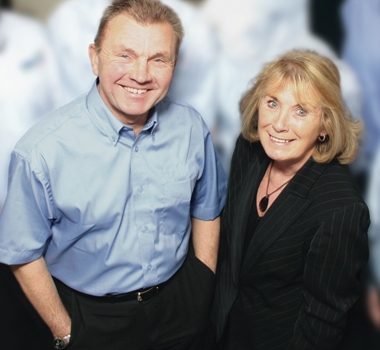 Print On's Keith & Patricia OldfieldIt seems that substantial investment in a large number of wide and grand format Mimaki printers, including an 8' x 4' JFX200 LED UV flatbed and a pair of high performance JV300 solvent machines has led to UK based, Cheshire company, Print On, enjoying a period of expansion and buoyant business as it cultivates an impressive client list of major high street names.
Established over 20 years ago, even though it has a seven figure turnover and blue chip customer base, Print On's structure remains a staunchly 'family affair'. It is now run by managing director Alex Oldfield, ably assisted by mother Patricia and father Keith. It started as a copy shop and has grown substantially since then.

The company now offers a comprehensive range of commercial print services including business stationery, promotional brochures and numerous items of marketing collateral, much of which is available via an impressive on-line ordering system.
Print On has continually observed market developments and equally importantly, customer requests as a source of inspiration as to where to evolve the business. Marketing Director Keith Oldfield explained; "We've built up strong relationships with our customers over the years but were conscious that there were additional print and production related services we could offer." Already aware of the massive advances in wide format technology, the company began looking for suitable equipment that would enable them to expand their production into large format prints, bespoke PoS items and exhibition graphics.
"We've had great support from Granthams – our equipment supplier over the years," explained Oldfield. "With their help and guidance we invested in a Mimaki JFX200 flatbed and a brace of Mimaki JV300 production solvent printers. The new kit has really enabled us to stretch our legs and start producing a much wider range of products for our customers."
It seems a strong focus on delivering exactly what their customers need coupled with a commitment to always go the extra mile has resulted in the business nurturing a client roster which includes an impressive number of major UK high street names that sit alongside local businesses and even European customers. The demands of managing such prominent contracts have recently necessitated the team working a split shift pattern to deliver the volume of work the company is currently experiencing, as Oldfield continued; "We work smart. The whole team focuses on doing the utmost for all our customers and the new machines really complement that ethos with their sheer speed and productivity."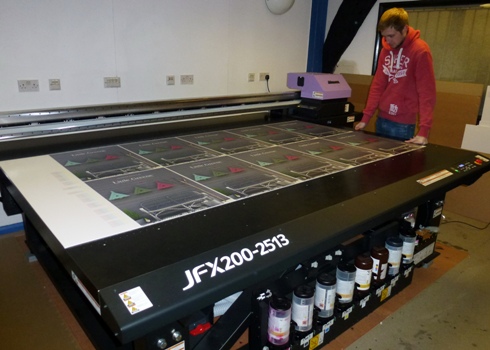 Print On's Matt Peters with the Mimaki JFX200-2513 Print On's large-format specialist, Matt Peters, is full of praise for the company's new flatbed LED UV printer, "The JFX200 is an amazing piece of kit and delivers stunning print quality. By expanding both our capacity and capability, we're delivering ever more creative products for our customers. Both the JFX and our two JV300s have really raised the bar and we're now producing high volumes of large-format point of sale graphics and long-runs on a much wider variety of different media and substrates."
The Oldfields are confident that the new investment has not only enhanced their company's ability to provide a broader service to existing clients, but has also been pivotal to attracting new business. As Alex Oldfield concluded; "Print On has always believed in investing in its key resources of equipment and staff. An investment of this magnitude confirms our position and underlines our capabilities to customers new and old. We're already responding to some very interesting new enquiries as a result of recommendations from existing customers."
Print On Ltd : www.printonuk.com 0044 (0) 161 4285101 (Keith Oldfield)
Granthams Ltd: www.granthamsgt.co.uk 0044 (0) 1772 250207 (Kirsty Reader)
You can Tweet, Like us on Facebook, Share, Google+, Pinit, print and email from the top of this article.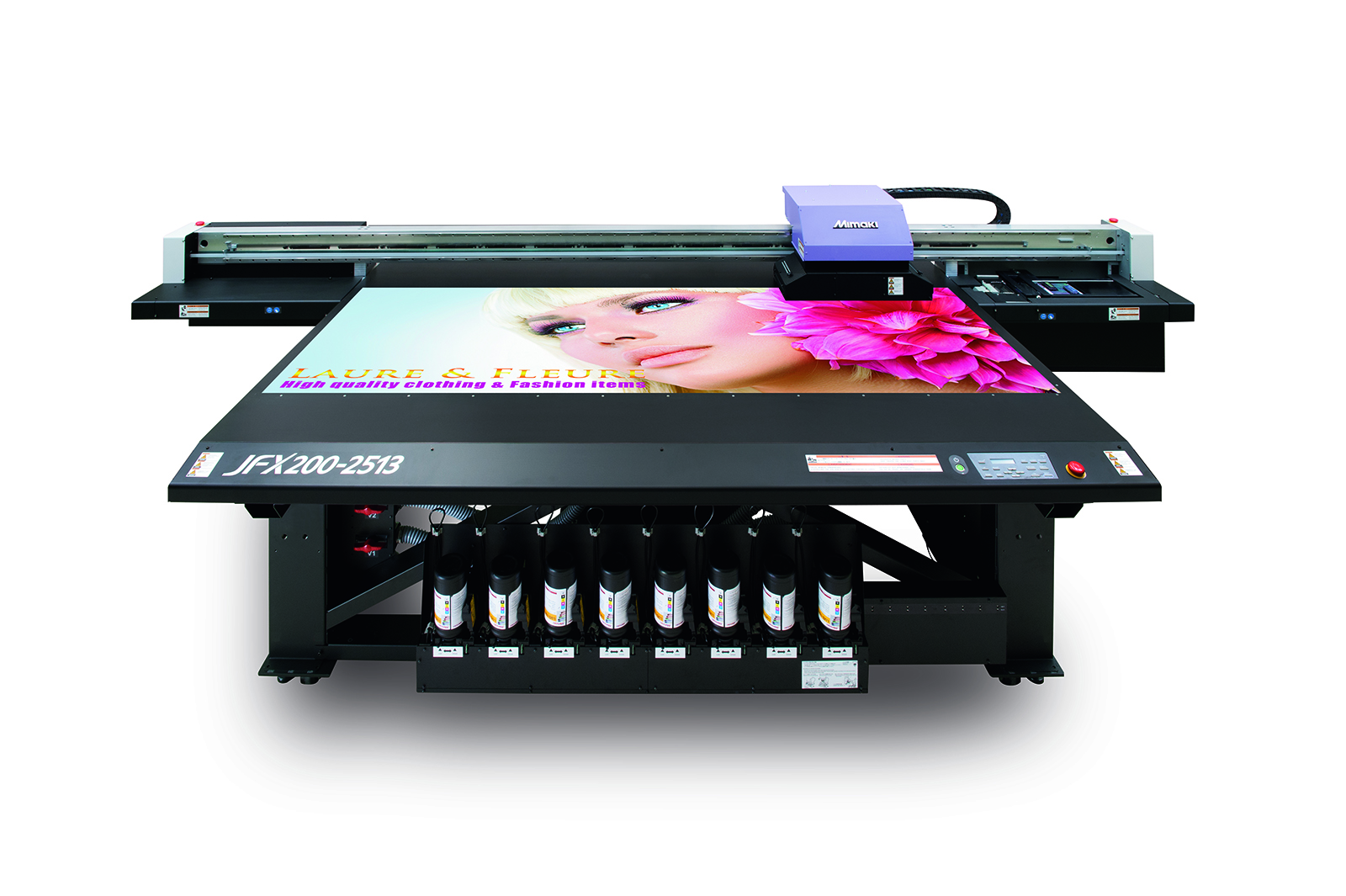 Mimaki JFX200