---
Printers competing for profitable colour jobs are using Xerox's Confident Colour programme to guarantee customer satisfaction and stimulate demand, according to the company.
---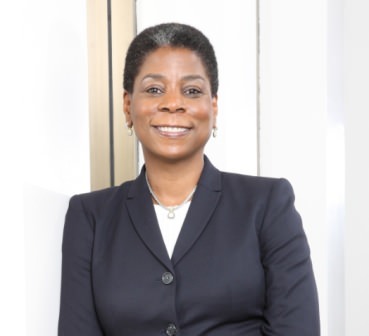 Xerox Chairman & CEO Ursula BurnsXerox maintains it takes the uncertainty out of colour management, so repeatable, consistent colour can be achieved quickly and easily. But it realises this can't be done with technology alone, so the programme includes consulting, business development, partner services and custom solutions.
Frank Romano, professor emeritus, school of print media, Rochester Institute of Technology said: "As print professionals deal with different printing devices, usually in the same plant, the need for colour consistency is critical. Xerox has faced this challenge and brought reliable colour printing into the 21st century.
Automation essential
On the technology front, Xerox says its digital presses are the only ones that automate all three major steps in the colour management process: calibration, profiling and hitting spot colours.
Calibration and profiling are managed with Xerox's Automated Colour Quality Suite (ACQS), which maintains colour precision for all applications, including marketing collateral, brochures and direct mail pieces. Xerox says this automation not only saves time but ensures colour consistency on every job and across multiple print engines.
REAL Digital International in the UK relies on Xerox's technology to guarantee colour consistency, shorter production times and lower costs.
"With the matte dry ink, the iGen4® EXP presses have allowed us to build a leading market share based on superlative colour," said David Laybourne, managing director, REAL Digital International. "With these presses, we know the colour quality will be the same from one sheet to 50,000 sheets. The confidence that instils in our customers is very important."
Expert advice
Canadian company Mimic Print & Media Services said Xerox's Confident Colour helped triple its print volume while delivering consistent colour quality on applications such as corporate logos and brochures. The company has also reduced production times – in some cases turning jobs in less than 24 hours.
"Xerox's colour consulting team provided the assistance we needed," said Laura Ambrozic, president, Mimic Print & Media Services. "The training absolutely gave us a competitive advantage and I don't believe there's another colour management consultant organisation available that can touch Xerox."
Additional offerings and resources of Xerox Confident Colour include:
•        Xerox Business Development Consulting Services and ProfitAccelerator® tools;
•        Xerox Production Colour Consultants;
•        Business Innovation Partner Solutions, such as CGS-ORIS and CMI;
•        Customised solutions can be developed for unique colour management requirements;
To learn more about Confident Colour visit www.xerox.com/confidentcolour
http://news.xerox.com/pr/xerox/xerox-confident-color-program-and-helps-print-professionals.aspx
Copyright © 2012, DPNLIVE – All Rights Reserved