Three year warranty is the magic number for selected Mimaki LED UV printers.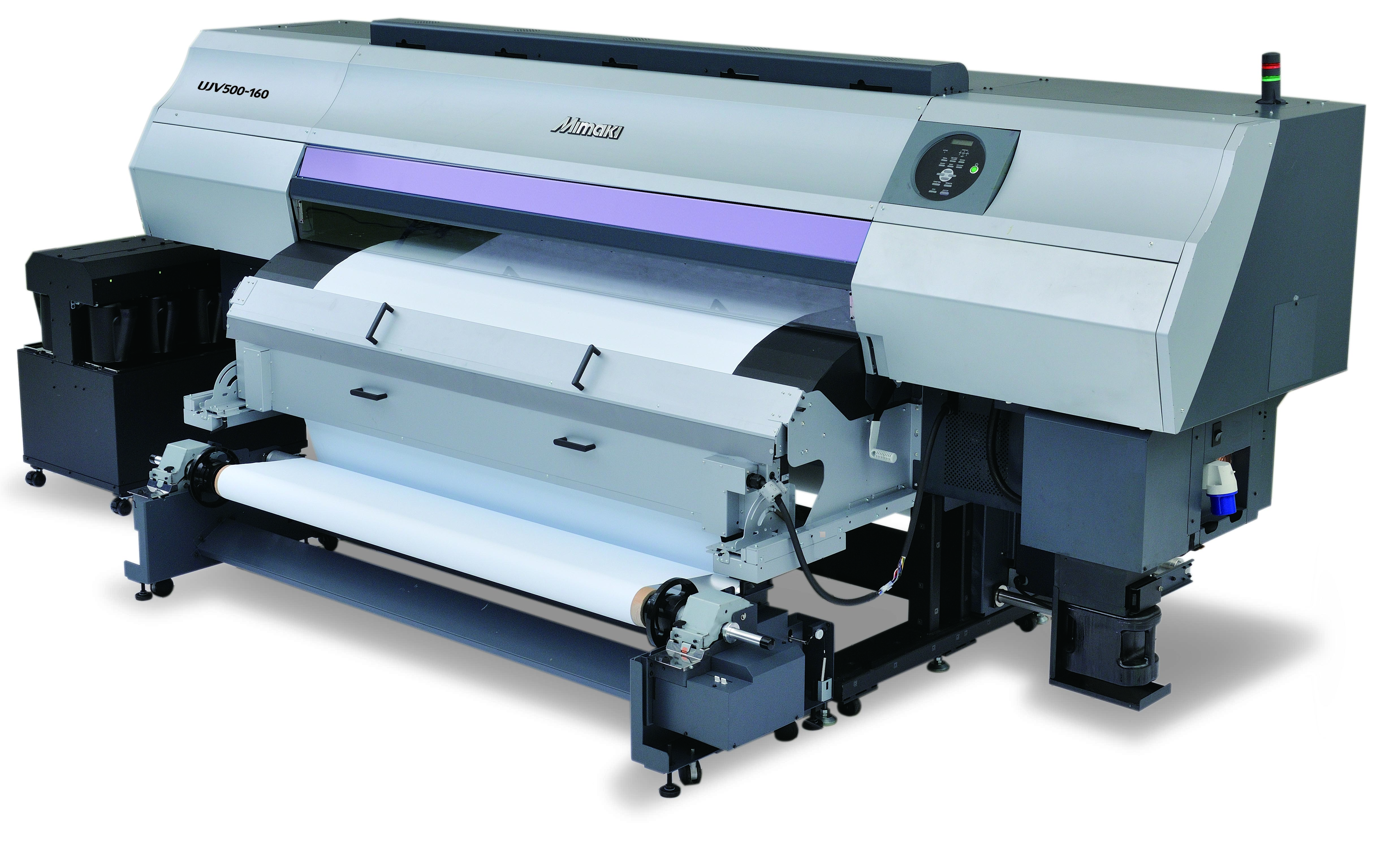 Companies investing in a Mimaki UJV500 LED UV roll-to-roll printer before the end of May 2015 will benefit from a 3 year warIn line with its innovative market initiatives, Mimaki has announced that an unprecedented three year warranty is currently available for a limited time on its JFX200 and JFX500 grand format flatbed and UJV500 roll-to-roll LED UV printers.
Already shipping as standard with a comprehensive industry-leading warranty, the 2.1m x 3.1m Mimaki JFX500-2131 and hugely popular 8' x 4' JFX200-2513 along with the volume production UJV500-160 roll-to-roll printers are now offered with a 3 year warranty when purchased before the end of May 2015.
Stuart Cole - national sales manager, industrial products for Mimaki's exclusive UK and Irish distributor, Hybrid Services, outlines the offer. "Providing a three year warranty emphasises the huge levels of confidence we have in these three extraordinary printers and we'd like to see companies who purchase before the end of May benefit during the peak investment time of the year."
Boasting market leading, cold cure LED UV print technology, ultra-low running costs and exceptional print quality, the JFX range offers a pair of cutting edge flatbed solutions for print companies looking at breaking into, or upgrading their rigid substrate print capabilities.
"The success of the JFX200 has been incredible," confirmed Cole. "We've had unprecedented uptake since its launch in 2014 and are really keen to ensure that as many print businesses as possible are able to benefit from its impressive capabilities."
The JFX500 has also seen a strong level of installs with its speed and high quality being prime factors in its success and the UJV500 offers a unique combination of high production speed and dedicated roll fed delivery. "Between the three machines, we're able to answer almost any requirement from the graphics market," says Cole. "Add in our unique roll-feed package offer that we feature with the two flatbeds and we've got a solution that's extremely compelling."
Hybrid is to show models from its JFX range at Sign & Digital UK along with the multi-award winning small format range of UJF desktop flatbed LED UV machines and a number of new sign and graphics product launches. Further information on the three year warranty offer can be found at www.hybridservices.co.uk
For more articles on Mimaki please visit http://www.dpnlive.com/index.php/component/search/?searchword=Mimaki&ordering=newest&searchphrase=exact&limit=20&areas%5B0%5D=content
You can Tweet, Like us on Facebook, Share, Google+, Pinit, print and email from the top of this article.