Myth or just talking up the market!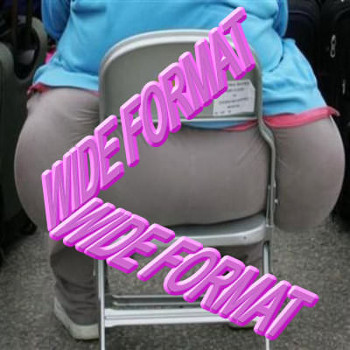 Wide FormatThere seems to be a mixed consensus that in tune with the recent improvement in the general Irish economy, albeit not mirrored across many countries in Europe recently, wide format print is on the 'UP'!
---
One indicator of this is the construction industry here which is now slowly powering its way back into the black. Figures released this week show that it's not just Dublin which is seeing a house boom but counties like Cavan which have recorded a 30 per cent increase in house prices during the third quarter of the year.
This should all bode well for wide format print which is the advertising engine for property development. And with that comes the need for new investment in technology, as company's gear up to exploit this new growth.
However, much to our surprise, there is a divergence of opinion out there among large format sellers as well as their customers, the print companies that have to make that crucial investment.
Tony Gillen, Sales Director at Horizon Digital Print commented;
"Over the past couple of years we have seen quite a big interest in wide format printing. We believe the revival is due to the quality available in the Irish Market. At Horizon, we have invested heavily in state of the art machinery ( just finished installing the Durst p 10 ). These investments allow us to supply exceptional quality both reel to reel and flatbed to all our customers."
However, on the other side of the coin, Eoin Honan, Sales Director at Reprocentre said, "The whole industry is in a slump, but the wide format sign & display market is a better place to be in than litho or small format digital printing. It has not suffered nearly as much as the other two areas. The problem still is availability of credit, customers are struggling for support from banks and this has hampered us over the last two years closing down some larger equipment sales. However, I have seen an improvement in my entry level wide format sales like Mimaki & Canon printers, competition is tougher than ever, but we are seeing a number of machine sales every month for the last six months or so, that's encouraging."
At Cork based Walsh Graphics, a spokesperson for the company, Tom McIntyre added his views.
Equipment
"The growth in UV Curable print engines has not led to a complete decline in sales in solvent and eco-solvent printers," he said. "While developments in Latex solvent-UV and Aqueous based platforms look very interesting, I believe you have to list the range of applications you wish to address first with some idea of the volume you wish to hit at peak requirement. The right machine usually picks itself.
"The capital cost of printers should be analysed in conjunction with running costs. Very often the lower cost machines come with a high Ink price."
Regarding Print Media, Tom went on to say,
"There are ongoing developments in new printable materials for vehicle graphics, wall graphics, window graphics, floor graphics and whatever applications you are working with. You can develop and prototype new ideas for your customers by experimenting with new substrates."
Pierce Ivory, Digital Marketing manager at Dublin based printer, GP Digital had this to say:
"At GP Digital and across the Industry there are definite signs of lift in wide format sales. The need for diversity and sheer necessity has brought creativity into the print industry. Many small businesses have invested in large format equipment and can now compete at a higher level. Their product list has grown due to a higher demand in clients wanting 'something different'.
"The diversity of products that we can now produce opens up new marketing channels for businesses. Wide format print is permanent and has a low carbon footprint and the main players know and embrace this. Large format print is being used as a crossover to the digital landscape with much success. For me there is no alternative to large format Print. Stakeholders need to understand its role as a communication channel, they need to understand it's creative potential and above all they need to understand that print works every time."
Tara Wilson Black, MD Select Digital Print had much to say about the subject of Wide Format revival.
"I have to say I disagree with the whole "revival" - We've had the worst year so far "large Format Wise" since we opened our doors in 2003. As you know Select Digital was one of the first print houses in Ireland to install a Mimaki JV3, we lead the way in terms of Large Format print. It has been a most disappointing year in this sector for us, who are veteran Large Format Printers.
"But you've installed a "flat bed" printer as recently as last week I hear you say – YES this is true. HOWEVER we installed it specifically for Web Summit. We are their print media partners for the fourth year running and it's doubled in size from last year. We simply couldn't produce 4,000+ individual display boards on the Mimaki's. There simply wouldn't have been time. The solution was to install a flat bed specifically for Web Summit because they asked us too and they know no other print house in Ireland could print and manage The Summit like we can. Why? Because no one is stupid enough to work 18 hr days and weekends running up to the event. Red Bull is our best friend at the minute."
Tara continued;
"Everyone is saying the construction industry is on the up so print is on the up? Since when did the print industry compare or relate directly to the construction industry? Perhaps the construction industry is seeing a rise but that does no way reflects a rise in the large format sector. We print for advertisers, displays, exhibitions and marketing budgets are still minute compared to what they used to be. A fluctuation in the construction industry is not going to revive the flagging "print industry" - What is? "Companies having the confidence to spend on marketing and print, companies seeing the "value" in promoting and displaying, using large format as a platform to increasing business and revenue. The exhibition and display market has dropped off hugely. Companies are not exhibiting the way they used too and if they are they are using old pop-up units and marketing material rather than getting a unit re-skinned. Confidence and value need to be instilled in companies and marketers today. That 6 panel pop up unit with 5 years graphic panels will do for your exhibition or event but does it represent your company "today" in "today's" climate? By using a five year old pop up unit you are not really representing your company today and that is reflected in the end user, the very people you hope to impress are not impressed by outdated marketing media and so the cycle continues. The exhibitor does not see a good return on investment (the event) but fails to realise they did not "market" or spend money to promote their business at the event. Same goes for window graphics and decals, queries we are getting in respect to supply and fitting window decals are simply unrealistic from a cost perspective.
"There is a huge sense of "I want the Rolls Royce but I can only afford the Mini" - That's exactly what's happening in the large format sector presently. Hardly a revival! If print companies conveyed the message of "value in promoting your business using large format print" more clearly, then we would see a revival of sorts. Until companies buy into the value of large format print/marketing my guess is it will only get worse. Companies need to spend money to see a return on marketing, print is an excellent form of marketing, if used correctly. The problem is budgets are continued to be slashed and agencies and sales reps are finding it more difficult to "convince" big brands that "large format print" will get your brand noticed and noticed FAST!"
To get an outsider's perspective on the subject, we asked Marc Verbiest, International PR Manager for global giant EFI to give us his thoughts.
"In terms of a wide-format revival the reality is more that the process has been continuing to grow and diversify across the display and sign industry segments while, at the same time, it is moving into new segments where the benefits of digital print are becoming ever more evident. The advantages of size within the technology in this area also means that, with a print-to-cut workflow, smaller nested jobs, including labels and decals, can be produced on the same machine to highly accurate tolerances.
"EFI has also noted considerable successes with its LED technologies where thin and traditionally difficult stocks can be printed which are not suited to mercury arc UV-curing. As a result, this has extended the capabilities of wide-format printers and enabled customers to become more creative in the types of application they can offer to end-customers.
"Growth in wide-format printing has also been encouraged by the introduction of more flexible inks that now challenge successfully solvent-based alternatives in terms of stretch and adhesion. This means that applications onto corrugated and irregular surfaces can be achieved using VOC-free and more environmentally-friendly chemistries.
"For EFI, wide-format printing has enjoyed a continued steady growth since its inception. This is due partly to a steady investment into developing technologies and to listening to customers about their ongoing requirements, addressing them and turning them into reality through practical, cost-effective and reliable solutions.
"Wide-format revival" is not a phrase that echoes the EFI philosophy. This is because the company has always concentrated on driving the industry forward by bringing new technologies to market and specialising in high-speed digital front ends (DFEs), integration with associated products and services such as web-to-print, eCommerce, MIS and ERP. The crux has always been to enable customers to become more efficient and turn their wide-format print devices into part of an integrated production environment that results in high quality, consistent throughput which guarantees fast turn-round."
So there you have it. Many companies believe there is a revival; others are less sure while some completely disagree.
If you have any further comments to add to either of these two topics, or anything else on DPNlive then please mail me at This email address is being protected from spambots. You need JavaScript enabled to view it.
Martin O'Driscoll
You can Tweet, Like us on Facebook, Share, Google+, Pinit, print and email from the top of this article.
Copyright © 2014, DPNLIVE – All Rights Reserved.