Walsh Graphics, Dublin – Open for Business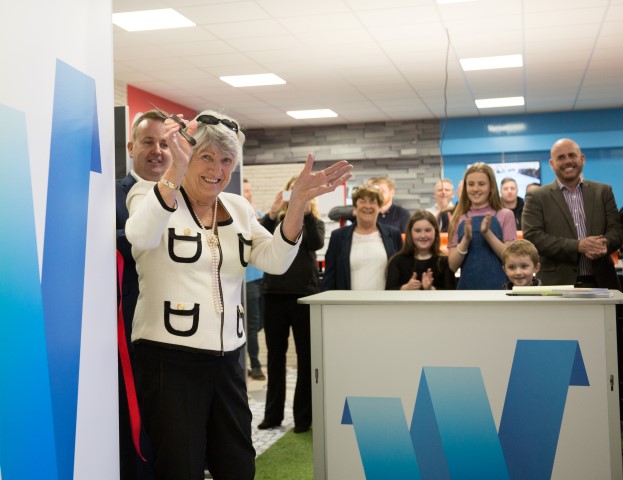 Rose Walsh - Walsh Graphics Dublin Opening
Following their official opening last month, Walsh Graphics, Dublin are enjoying the positive feedback from customers calling in to the South City Business Park branch.
The open day itself was a huge success with customers from Dublin and beyond calling in to show their support. With over 50 visitors through the door before midday, and more until early evening, along with representatives from supplier partners, Ultima, Ritrama and Arlon, there was a great buzz throughout the day.
Michael Walsh, Managing Director said
'This was a day to celebrate the next leg of the Walsh Graphics journey with my family and the Walsh Graphics team. I was delighted to see customers, existing and new coming along to share in the celebrations.'
The vibrant, modern showroom was officially opened by Rose Walsh, Michael's mother. Rose, alongside her late husband, John Walsh, set up Walsh Graphics back in 1993, and she is still an invaluable member of staff and a welcome sight in the Cork office. It was only fitting that Rose cut the ribbon declaring Walsh Graphics Dublin open for business!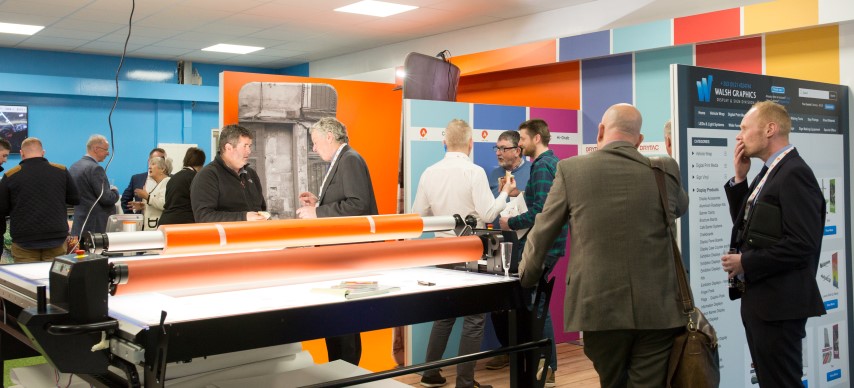 Showroom - Walsh Graphics Dublin OpeningThe warehouse holds a full range of stock that you can call in and collect, or we can arrange delivery with a Dublin courier service. The large showroom is expertly laid out to showcase the different groups of products Walsh Graphics can offer you, with sections for Fixtures & Fittings, LEDs, Exhibition Displays, Heat-Press, Vehicle Wrapping, Sign-Making Tools, and much more. See first-hand the quality and versatility of display products, the top class storage solutions, and the wide variety of tools and accessories. If you're thinking of updating your equipment consider arranging a demo of the exceptional value machines Walsh Graphics has on display there.
If you haven't called in yet – you really should!
Cork Headquarters:
Unit 1 Hillview Campus
Euro Business Park
Little Island 
Cork
Tel: +353 (0) 21 452 4744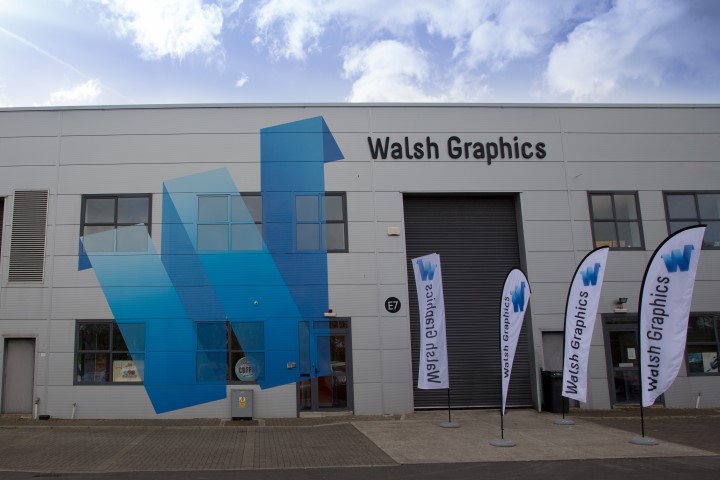 Walsh Graphcis - Dublin BuildingDublin Address:
Unit E7
South City Business Park
Tallaght 
Dublin 24
Tel:  +353 (0) 1 969 5291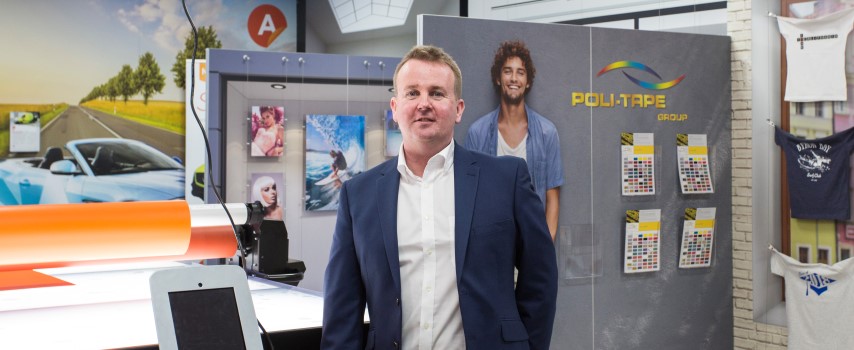 Michael Walsh - Walsh Graphics Dublin Opening