Incorporating the All Ireland Vehicle Wrapping Championships!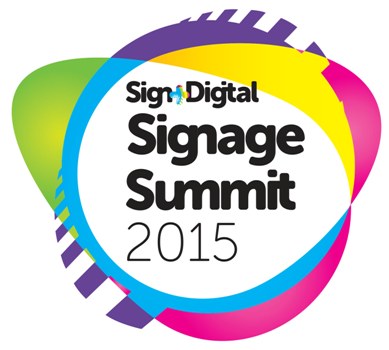 Dublin based Sign + Digital, one of Ireland's premier suppliers to the sign making and digital print industry has announced details of the inaugural Sign + Digital Signage Summit 2015, which will feature the second All Ireland Vehicle Wrapping Championships. The event will take place on the 28 April at the company's headquarters in Tallaght, Dublin 24.
The Summit is being billed as an opportunity for the signage sector to come together in Dublin on the day to enjoy live demonstrations by world-renowned experts, see the latest technology in action – including the Roland Tex Art textile printer - and get up close and personal with the latest signage materials.
Sign+ Digital Managing Director, Leo Maher, described the background to the inaugural Signage Summit. "From talking to our customers and colleagues in the signage sector over the past ten years, the need for a major educational, knowledge-sharing and demonstration forum has been very obvious.
"Rather than waiting for it to happen, we decided to make it happen, so we've created Signage Summit 2015.It will be open to the Irish and international signage sector and will represent the biggest get-together of the year for our industry.
"We believe that this will be a welcome counterpoint to the traditional Trade Show, and will be more about the attendees than the event promoters. It will include an interesting combination of demonstrations, training seminars, all of which will place a premium on interactivity and involvement by attendees. "
Manufactures attending the show include:
Orafol: Graphic films, reflective sheetings, and industrial purpose adhesive tapes
3M : Vehicle wrapping solutions
ASLAN: Self-adhesive film technology
Balt Led: Led lighting manufacturer
Sott: Sign making tools and accessories
KD: Display products and fixtures for hanging signs
Vivid laminators: Leading designers and manufacturers of laminators
Sihl: Manufacturers of coated and processed papers, films, and fabrics
On the hardware side there will be a range of Roland machines at the Summit including,
Roland Texart RT 640 Textile printer
Roland LEF 20 UV printer
Roland Soljet PRO 4
Roland Versa Express RF640
Roland VersaCamm VS640I
Rollover laminating table
Commenting about Roland's presence at the show, Rob Goleniowski, Sales Support Manager Roland DG (UK) said,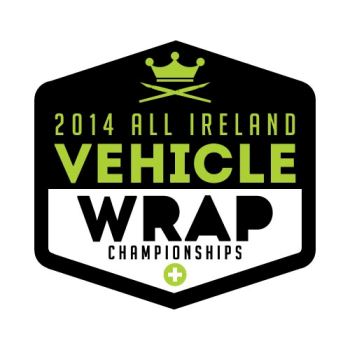 "Roland DG is very pleased to be attending S+D Signage Dublin Summit 2015 once again this year. The event last year was a great success overall, with over 100 companies from across the country attending and this year is set to be even bigger. And, Roland DG will be well-represented at the Summit. Joining me will be our new Managing Director, Brett Newman and Print Product Manager, Mark Elvidge; with our Roland Academy & Creative Centre Manager, Joe Wigzell, running Better Business Bootcamps on our VersaUV LEF-20 boot camps all day.
"This year, in addition to live demonstrations of the Roland SOLJET PRO 4 XR-640, the VersaCAMM VS-540i and the VersaCAMM SP-540i – machines that currently take pride of place on an ongoing basis in the S&D showroom, attendees will also be able to see first-hand two exciting new Irish market debuts. S&D will be exclusively unveiling and demonstrating the new Partner Solutions LightbarVS-640i print, cut and go technology – recently debuted at this year's Sign & Digital UK exhibition. The LightbarVS-640i gives customers the flexibility to use a wide range of print medias while producing vibrant, durable and instantly UV-cured products. Also being unveiled is Roland's new dye sublimation textile solution - the new Texart RT-640 dye sublimation printer and Texart CS-64 Calenderpress, together the duo provide a complete dye-sublimation package at a very attractive price.
"As always, alongside S&D there will be Roland DG representatives on hand throughout the day to demonstrate these outstanding new machines and answer any questions. We are very much looking forward to the event!"
As part of the S+D Signage Summit, the second All Ireland Vehicle Wrapping Championships will also take place, following its successful debut last year when the Irish winner, Robert Davidson from Spectrum Signs went on to finish third at the Fespa World Championships in Munich. A bigger and more talented entry has been attracted for this year's Championships, and the standard promises to be even higher.
This year the Championships will be judged by a panel of experts including international wrapping specialists, Justin PATE, Ole Solskin and Maurice Boyers.
Admission will be free of charge to members of the signage and vehicle wrapping communities in Ireland.
To apply for complimentary tickets to Signage Summit 2015, including the second All Ireland Vehicle Wrapping Championships, email This email address is being protected from spambots. You need JavaScript enabled to view it. with your name, company name and phone number.
http://www.signanddigital.com/
You can Tweet, Like us on Facebook, Share, Google+, Pinit, print and email from the top of this article.
Copyright © 2015, DPNLIVE – All Rights Reserved.