Over one million Euros invested into the company's growing fleet of high tech printers.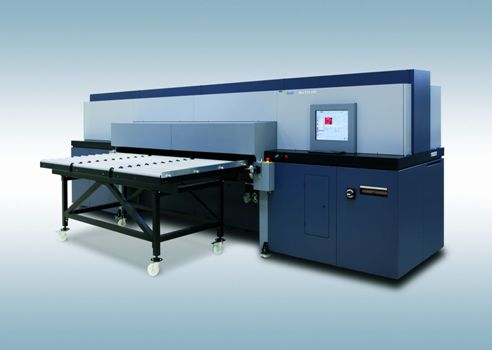 Durst Rho P10 250 HSDublin based Horizon Digital Print Solutions is one of the largest printers in Ireland, operating for over 15 years. The company prints everything from large to small format; however it specialises in Point of Sale, Outdoor Advertising, and Digital Displays. Horizon is known in the industry for producing top of the line quality prints and has been growing at a fast pace for a number of years now.
But 2014 was an exceptional year for the company. It increased the workforce by over 30 per cent going from 60 to 80 staff members! Horizon also invested over one million euros into their growing fleet of high tech printers.
One of the biggest purchases was the 2.5M flatbed and roll-to-roll Durst Rho P10 250 HS, considered one of the most versatile and productive UV printers in its class. It uses LED pin curing in combination with conventional UV drying. This allows it to produce extremely high quality prints (Lamba Fine Art standard) at a speed far excelling many other printers in the market. Not only that but its roll-to-roll function means that it can print any length, on up to 40mm thick material. This investment has opened up a range of exciting and new possibilities for Horizon.
Managing Director Derek Gillen explains the reason behind the purchases, "In early 2014 we felt under pressure to keep up with the demand for our service with more work coming in and shorter deadlines, which is what led to the big investment last year."
The PML Group's Posterwatch report declares that 2014 OOH spends alone was up by six per cent, and 2015 looks set to be another bumper year. Horizon deals with most of the leading brands operating in Ireland and it's clear that they ready and waiting for any challenges their clients may throw at them.
For further information please visit http://www.horizondigitalprint.com/
You can Tweet, Like us on Facebook, Share, Google+, Pinit, print and email from the top of this article.