Working with a number of brands to roll out new product nationwide.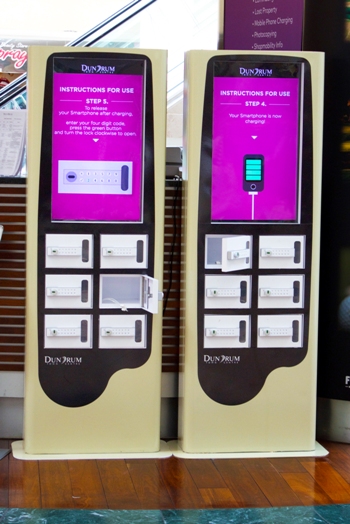 Dundrum digital pods Horizon Digital Print has announced that it is introducing all new innovative, stylish and practical point of sale pods to the Irish market. The company confirmed that it is using cloud technology to deliver these pods through remotely managed advertising content to targeted audiences, via high-definition display screens.
Horizon is one of the largest print solutions providers in Ireland, working with many of the top international brands. Established over twenty years ago, it employs 80 staff at two Dublin locations and carries both ISO and FSC certifications'.
In addition, Horizon confirmed that the pods have six safe and secure individual key coded compartments for charging smartphones. With the ever-increasing usage of these multi-tasking phones, the need to avail of power top-ups while away from base is constantly increasing in demand.
Tony Gillen, sales director of the Dublin-based printer said "Point of Sale advertising is going through a really exciting time at the moment. These digital pods will add incredible value to a variety of businesses including retail, hospitality, tourism, food and travel"
The pods come fully resourced with a technical team trained to install the pod and provide a maintenance service. Horizon is on-hand to create and manage the artwork displayed, providing a full back-up service every step of the way.
Currently installed in The Dundrum Shopping Centre, Horizon is working with a variety of brands to roll out the new product nationwide.
Have a look at these videos
You can Tweet, Like us on Facebook, Share, Google+, Pinit, print and email from the top of this article.
Copyright © 2015, DPNLIVE – All Rights Reserved.