New premises, new machinery, new clients.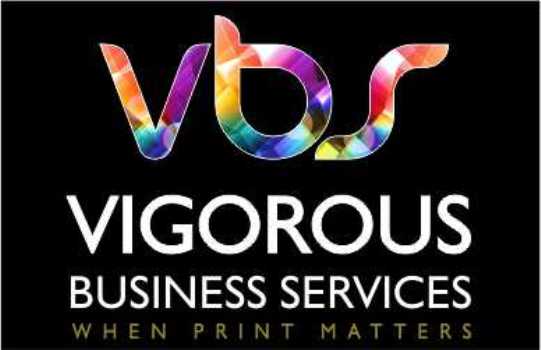 Dublin based Vigorous Business Services(VBS) is currently in the design stage for a major retail outlet who want all its seating area re-upholstered with the company's branding along with its instore and window signage systems at all of its 12 outlets. The deal was secured by Vigorous Business Services expanded production capability and investment in new technology.
VBS was established in 1995 with the aim of providing high quality printing to its clients. It's constantly looking at new technologies to offer clients, and when large format was at its earliest stage, invested in a HP printer and were the first in Ireland to have a 72" Colorspan x12.
Originally based on Hollybank Road in Drumcondra, the company moved to bigger premises on The Rise, Griffith Avenue. Large format printing was a large chunk of the work VBS carried out then and has continued to grow.
The company's client spans Small to Large Companies such as:
Charities
Universities
Pharmaceutical
Retail
Trade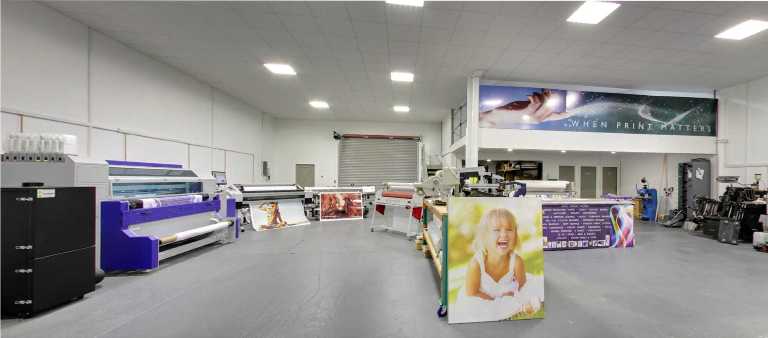 Vigorous inside imageMD of Vigorous Laura Brady, said,
"We were continually looking at new services we could offer our clients and we felt that after a lot of research we knew that Direct to Fabric printing was going to be the next big thing. So in 2014 we moved to much larger premises in Jamestown Business Park to facilitate this. "
In March last year VBS installed the Mtex 1800 along with an industrial sewing machine. Unlike large format printers where you could plug and play there was a steep learning curve involved with textile printing.
Brady added," We are delighted with this machine as it allows us to offer so many different applications, from outdoor and indoor flags to instore signage, to stage backdrops to home and office textiles. We are currently in the design stage for a retail store who wants all its seating area branded along with their instore signage. The big advantage of this technology is that with some other types of fabric printing the image lies on top of the fabric which can crack. With our machine the dye becomes part of the fabric. Another advantage of fabric is not only the vibrant colours, but the storing and transporting of it. Gone are storage tubes and valuable storage space. Fabric can easily be folded and put into an envelope. "
Like all things, client's demands change.
Brady said, "From the large format fabric printing we were then being asked by clients for smaller fabric solutions like workwear and safetywear, so soon after that we installed heat presses to facilitate this also. This has also been a huge success.

"Our clients, like us, are always looking for something different and early this year we were asked to supply personalised stainless steel plates. After getting a few quotes in we decided to look into purchasing a laser engraving machine. We looked at many and decided to buy a Trotec Speedy 100
It has proven to be a workhorse and opened up a whole new world for us. From industrial marking, safety signs to personalised gifts, awards etc. This list goes on.
The guys in Trotec have been terrific and always available on the other end of the line if needed. "
To-day, VBS's production arsenal now comprises of:
Small Format Digital
DBC Wide format and Small Format Laminaters and Mounter – both hot and cold
Eco Solvent Wide Format
UV Pigment Wide Format
Heidelberg Letterpress and Litho
Heatpresses
Laser Engraving and Marking Machine – Trotec Speedy 100
Mtex 1800
Industrial Sewing Machine
Brady summed up, "Thanks to the big move last year and the space we now have available, there is very little we cannot do.

"We now offer such a wide spectrum of services: litho, letterpress, small format digital, large format digital, direct to fabric, Laser engraving and marking and we know it won't end there."
www.vbs.ie
You can Tweet, Like us on Facebook, Share, Google+, Pinit, print and email from the top of this article.
Copyright © 2015, DPNLIVE – All Rights Reserved.