Three MUTOH printers to make their debut at a number of open days to launch the showroom.

Magco logo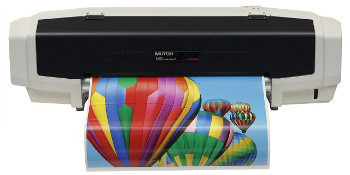 MUTOH Valujet-628 Dublin based Magco, a leading supplier to the Sign, Display & Graphics industries has announced a number of open days in October and November to showcase its newly upgraded showroom. The refurbishment was undertaken to provide a fresh and more attractive environment in which to display its products and services. Star billing on the days will be the debut of three new MUTOH printers for the Irish market, the MUTOH Valujet-628, ValueJet-426UF, and the MUTOH VJ-1638X.
Dave Magliozzi, MD of Magco commented; "Magco have invested heavily in upgrading their showroom and kitting it out with all the latest equipment. We decided the time was right to invest in our display area to give our customers the best experience of seeing the full MUTOH range as well as all the other products and services that Magco offer such as printers, plotters, laminators, tools, print media and plastic sheeting. Furthermore, we also wanted a nice area to showcase the services we provide to signmakers and printers e.g. CNC routing, plastic fabrication and specialist screen printing."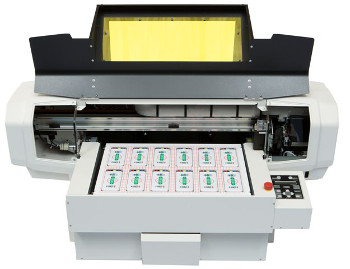 MUTOH ValueJet-426UF The company said that it has already received a very positive response on its first 24" wide ValueJet 628 Eco Ultra printer and its new LED UV printer model, the A3+ VJ-426UF flatbed printer. It added that the introduction of the new MUTOH LED UV printer models expands its customer's client base for short-run specialty & industrial print applications.
Dave went on to point out that another highlight for Magco is the unrivalled print quality at high speeds delivered by its new ValueJet X series 64" printers with true print quality at 29 m2/h achievable on the widest variety of media.
"The X series ships as standard now with a MUTOH bulk system loaded with Universal Mild Solvent ink, giving faster drying times and the widest colour gamut of any solvent ink," he explained. "Up to 80 per cent of the pantone chart is achievable which can lead to cost savings of up to 60 per cent on ink."
MUTOH VJ-1638X For the soft signage, fabric display and flag markets, Magco will demonstrate its water based Valujet 1624W printer combined with the Unifixer Calendar from Kala. "This is an extremely fast growth market and clients can finally enter the wide format sublimation market at an affordable price," said Trevor Andrews, technical sales specialist at Magco. "The profit margins on items produced by sublimation are much higher than traditional sign making and we are seeing a huge interest in customers seeking to create bespoke fabric displays, sportswear, soft furnishings to name a few."
Dave went on to point out that another highlight for Magco is the unrivalled print quality at high speeds
Dave concluded: "The noticeable growth in the Irish economy this year has created huge interest from customers wanting to expand their capabilities and offerings and that's where Magco come in. As well as being a one stop shop for all you need in Signmaking and wide format printing, we work with our customers to help turn their creative ideas into reality."
For further information on the open days please contact 00353 (0) 1 4601760 or e-mail This email address is being protected from spambots. You need JavaScript enabled to view it./This email address is being protected from spambots. You need JavaScript enabled to view it.
You can Tweet, Like us on Facebook, Share, Google+, Pinit, print and email from the top of this article.
Copyright © 2014, DPNLIVE – All Rights Reserved.