Award winning, motion controlled,

display technology for creating unique content.

Dublin based HORIZON are a leading producer of Outdoor Branding, Point of Sale, Retail and Digital solutions. They have been providing innovative print and digital solutions to clients for over 27 years and work with some of the worlds leading FMCG brands, Retailers and Advertising agencies.
In the summer of 2012, HORIZON announced its acquisition of the exclusive license for "Play Displays", an interactive, motion controlled technology. It has recently been launched and showcased to their client base and the technology is gaining a lot of attention in recent weeks.
This next generation interactive technology is controlled by the motions of a person's body. The acquisition means that they can offer clients unique opportunities for engaging digital displays, which can be combined with Point of Sale units, as well as being perfect for larger Retail and Outdoor environments.
Play displays can be designed as a motion controlled display, however they can also be designed to incorporate Augmented Reality elements. The technology itself is cost effective and versatile for creating unique content.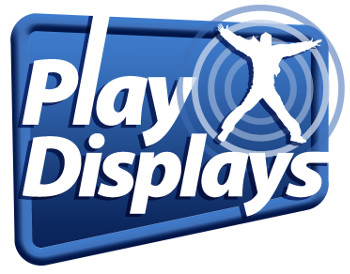 Users can also now download 2 new Play Displays iPhone Apps on the App Store - Bird Up! and SkyHunt - both available from Omni Motion Technology Games.
HORIZON Director Tony Gillen advised "Play Displays has already attracted the attention of a number of global FMCG and retail brands, who see it a as an excellent opportunity for showcasing their brand in an innovative way, while engaging consumers and creating an element of fun around their brand. We are delighted with the response so far and excited about the future possibilities Play Displays will bring".
For more information or a free demo contact
HORIZON @ 00353 (0) 1 868 1257,
email This email address is being protected from spambots. You need JavaScript enabled to view it." mce_' + path + '\'' + prefix + ':' + addy66395 + '\'>'+addy_text66395+'<\/a>'; //--> or
visit www.horizonhouse.ie

Press release by Horizon Innovative Digital & Print Solutions