Xerox Ireland transfers all functions

to new organization.
IBS, a Xerox CompanyIt has just been announced that Xerox Ireland has transferred its direct sales, marketing, service delivery; technical customer service and billing operations to Cork based Irish Business Systems (IBS), a XEROX company, effective March 1st 2013.
IBS was founded in 1972 by group managing director, Mr. Jerry Carey, and is a managed print services provider of digital imaging and printing solutions with customer service and support centres in Cork, Dublin, Belfast, Derry, Galway, Laois and Galway.
Carey explained a little of the background to the decision.
"Just over three years ago Xerox Europe acquired IBS", he said. "Historically we had been the Konica Minolta distributer in Ireland and at that stage IBS probably mirrored in many ways what Xerox Ireland did. Both companies would have been involved with a number of the same customers and whilst IBS was strong in the SME and Public services sectors, Xerox began to consider if it would be beneficial to have just one company go to market with all the Xerox products based in a single location."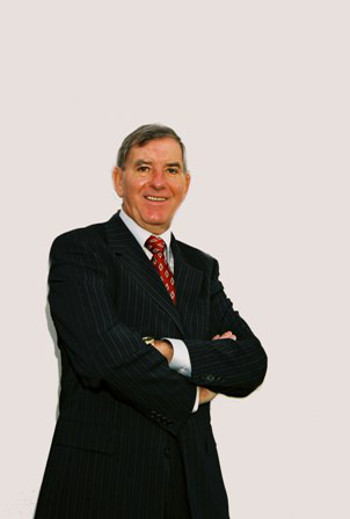 Jerry Carey group managing director of IBSThe two companies were integrated at the beginning of March with the entire decision making and management structure now located at IBS's headquarters.
"All of our service delivery is now handled out of Cork," continued Carey. "As you know, up until this new development, the back office function, call handling and accounts were run from outside the country, one situated in the Philippines, the other in Bangalore, India. So these jobs have now come back into Ireland, North and South which has increased the headcount by 25 people."
IBS believes that this has now created a 'one stop shop' for all of the graphic market countrywide which includes a dedicated team in Northern Ireland under Norman McNelis, Production Systems Director. All supplies, spare parts etc for the new operation are being held in Belfast and Cookstown Industrial Estate, Dublin.
"This has streamlined the whole supply, spare parts and engineering functions," added Carey "There are 83 engineers now employed which has beefed up the support to our customers. This was one of the main objectives of the exercise. Another critical point to make is that all jobs have been retained and over twenty new positions generated."
Xerox's consumable division will still remain a separate business and has not been transferred as part of the new arrangement. The restructured IBS organization will continue to go to market through Xerox re-sellers, partners and direct to end users.
Showroom facilities are based in Cookstown, Dublin and also widely available from IBS partners.
Carey cited a number of other reasons for creating a 'one direct to market' Xerox Company.
"We were duplicating and outsourcing a lot of the back up", he said. "For example, all logistics for Xerox were outsourced while IBS did have a logistic department and also warehousing facilities. Because Xerox owned IBS it obviously made more sense to utilise these facilities. The second point relates to the service end of things. Integrating all the service engineers into one system means that we can deliver more effectively because, for example, IBS may have had an engineer in Donegal but Xerox Ireland didn't. There was also duplication of roles in other regions of the country, so this change has eliminated all of that. Another important issue is that there will be 300 people in the new organization which definitely will deliver economy of scale; therefore creating one company to handle Xerox Ireland was the obvious choice."
This is an interesting development by Xerox in the Irish print market and one which will undoubtedly make IBS a force to be reckoned with going forward.
Tel: 00353 (0) 1 4622646
Follow us on Twitter - @DigiPrintNews
Like us on Facebook www.facebook.com/dpnlive - (click the 'LIKED' button/top of page as well)
Copyright © 2013, DPNLIVE – All Rights Reserved.