Company to show endless UV applications at this special event.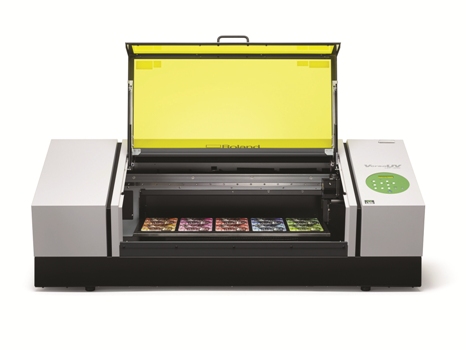 VersaUV LEF-300 front cover open  
An exclusive VersaUV Experience Day will be held by Roland DG at its creative centre in Clevedon, UK on 7 June from 8am-4pm. The event will focus on showing people how to break into the personalisation, industrial or giftware industries, invest in new UV technology, or just find out more about UV printing.
Visitors will be able to find out how UV technology can benefit a business by talking with one of Roland DG experts, who will be on hand throughout the day to walk people through the advantage of its UV machines, discuss the merits of bundled RIP software and provide an insight into the many profit-driving applications that UV technology can deliver.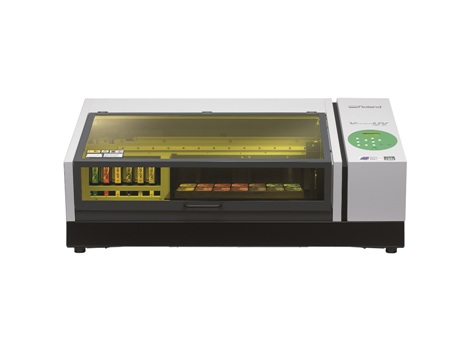 VersaUV LEF-20 with sample One of the latest products on display will be the VersaUV LEF-300, the latest, fastest printer in the LEF series. It has an increased bed size, high standard print quality and the ability to produce numerous luxury effects using gloss and white inks. The machine should appeal to those companies where customisability is important. On the other side of the coin, those looking for something on a smaller scale, or who would like to start using UV technology for the first time, the VersaUV LEF-20 will also be demonstrating profitable gifting applications.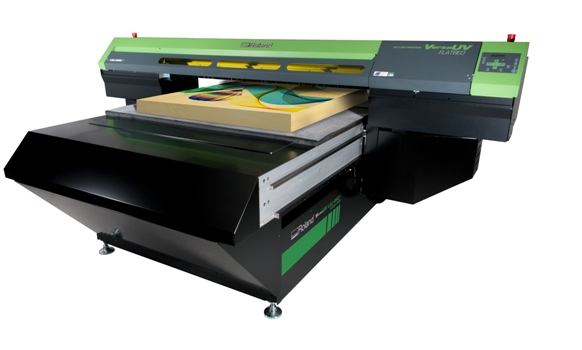 VersaUV LEJ-640FT For larger scale companies, the newly launched VersaUV LEJ-640FT, offering high quality print on materials or surfaces up to 150mm in height should be of interest as a creative flatbed production platform for heavy signage to interior décor and everything in between. Visitors will have the opportunity to see this next generation machine in action, producing up to 90 tablet covers, eight coffee tables or 3520 guitar cases in just one print run. The next generation technology available with the printer includes quad zoning and a handy panel to make production even easier.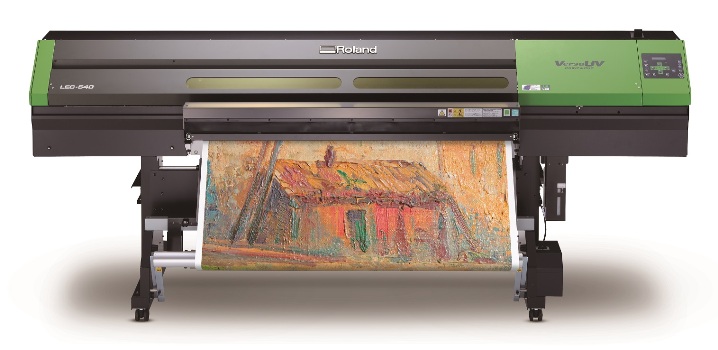 VersaUV LEC-540 with take-up Last but not least, the VersaUV LEC-540 will be put through its paces to show those interested in the packaging side of print prototyping the chance to add luxury products to their portfolio. Roland DG's UV print/cutter will be available for full demonstration on a range of packaging-based media, highlighting how gloss and white effects can add value and differentiation in a competitive market to interested parties.
Attendees will also have the chance to attend a free of charge Roland DG Academy course specialising in 'Artworking for UV & RolandCare', designed for those interested in finding out more about the functionality of UV printing and what it can bring to their business.
To find out more and to register for the event please visit www.roadmap.rolanddg.co.uk 
You can Tweet, Like us on Facebook, Share, Google+, Pinit, print and email from the top of this article.
Copyright © 2016, DPNLIVE – All Rights Reserved.