Company launch new wallpaper and surface design collection.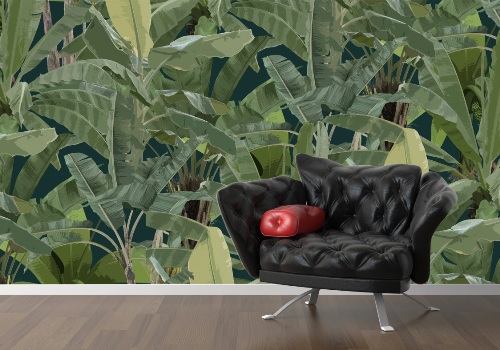 Crazy Banana Moonlight PressOn, one of the UK's leading large format digital printers, has launched a new creative partnership with the highly influential South African designer and photographer, Robin Sprong. PressOn will manufacture and distribute the Robin Sprong Wallpaper and Surface Design collection in the UK.
The collaboration with Robin Sprong Wallpapers will combine highly innovative designs for wallpaper, wall murals and surface design with cutting edge digital print solutions provided by PressOn.
The collection will include commercial wallpapers, fabric prints and surface design concepts for the interior decoration market. The UK collection will target interior designers, architects and retail designers, working in high-end private residential, commercial and retail settings.
After much research, PressOn sees the interiors market as having huge growth potential for large format printers and began discussions with Robin Sprong after meeting at the Heimtextil show in Germany, 2015.
Design input for the Robin Spring Wallpaper collections includes work from with a variety of designers, photographers, artists and illustrators from all over the world including; Skinny Laminx, Soil Design, Michael Chandler and Mitat. The collection also includes reproductions of the works of renowned artist Vladimir Tretchikoff, who is recognised as one of the World's most commercially successful artists of all time.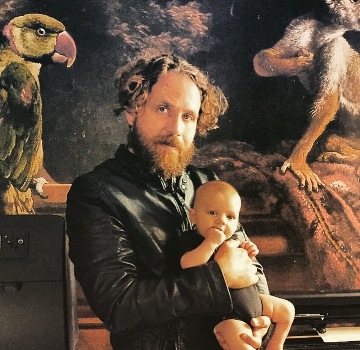 Robin SprongFor customers in the UK, this partnership means that in addition to the designer's collections at RSW, production of custom photographic wall murals and installation at huge scales for clients is now possible. Elements of some of the wallpaper designs can be customised to suit individual requirements, adding a further dimension to the range. Through PressOn these designs can also be continued onto flooring, glass, metal, wood and fabrics.
Nigel Webster, MD of PressOn who is heading the new venture said,
"We have been printing wallpaper for clients for many years from their own artwork. Working with Robin Sprong we can offer new clients in the UK something different - fantastic designs, beautifully printed. We think the interior market has huge potential for PressOn over the next few years and we're thrilled to have struck this deal with Robin Sprong."
Courtesy of PressOn
Website: presson.co.uk
Website: www.robinsprong.com