Production increase will be achieved with a new line at its Jaén plant.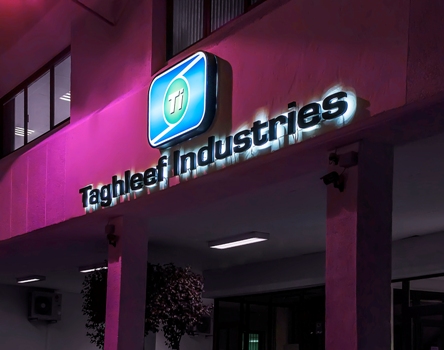 DerprosaTi Committing to innovation and an ongoing improvement in the product is always a sure-fire strategy. At Derprosa, a Graphic Arts Brand of the Taghleef Industries Group, the company's continued belief in this ethos has been the source of its success. At the start of the year the European Patent Office (EPO) granted it the European patent for SoFT TOUcH™ film on an exclusive and permanent basis.
As a result, Derprosa-Ti is set to double its production capacity with a new line at its Jaén plant in Alcalá la Real, Spain. In the very near future the factory will start boosting its production levels to meet the requirements of an ever more demanding market that need quality solutions to satisfy its customers.
Due in so small manner to the new SoFT TOUcH™ patent, Derprosa-Ti is due to supply this higher-quality film on an exclusive basis to all the brands in Europe. This entails a high degree of thoroughness which the company said it is very confident of meeting and which will culminate in the doubling of production capacity. Derprosa-Ti maintain that having a laminate film endowed with these features spells a revolution in the Graphic Arts' sector and it is crucial in order to meet the required standards.
SoFT TOUcH™ is a very high quality film endowed with total image/colour fidelity and a superior velvety touch that allows printing a poster without suffering any damage. What's more, it boasts very high resistance to scratches and the optical properties with finishes that do not distort the original colours and which afford a very high level of protection and adhesion to the printed support.
Derprosa-Ti said that despite the fact that in recent times other products have appeared which have tried to imitate it, in its view; reality and practice have proven that they do not perform the functionality correctly. Only SoFT TOUcH™ is able to provide a superior laminate film type applicable both to Packaging and the Graphic Arts markets.
With this in mind, and with a view to being ready to meet market demand levels, Derprosa-Ti is due to expand its present plant with a new production line focused on the Graphic Arts' area. This expansion will be reflected in the field of Human Resources with an increase in human capital. The company closed 2014 with a total of 150 direct jobs and 50 indirect jobs. All these jobs have been now been split between the Alcalá la Real plant and the worldwide commercial network.
The key to this growth lies in the firm commitment to innovation and globalization undertaken by Derprosa-Ti in recent years. Its strategy geared towards meeting the high demand of an ever more competitive global market has led the company to attain a high penetration level in five continents.
Derprosa-Ti believes that obtaining the European patent for SoFT TOUcH™ bears testimony to the progress the company is making, and also, having a partner by a company's side like it, lends a competitive edge within the reach of those brands most set on expanding and winning over increased market share.
www.derprosa.com
You can Tweet, Like us on Facebook, Share, Google+, Pinit, print and email from the top
Copyright © 2015, DPNLIVE – All Rights Reserved.