Billed as the environmentally friendly range of synthetic paper.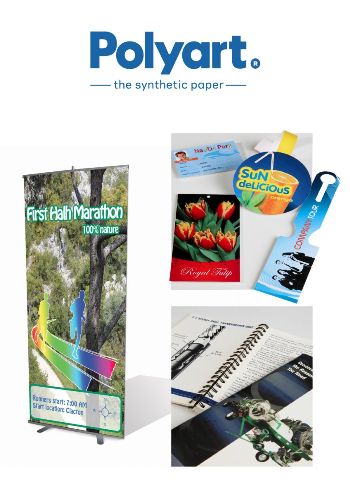 Polyart Pop Up Manual It's been confirmed that Antalis UK has been appointed the exclusive distributor for Polyart, one of the market's leading range of environmentally friendly synthetic paper sheets manufactured by sister company ArjoBex. Polyart synthetic paper offers a complete range of films designed to withstand the most demanding applications and is easily printable by offset, flexo, thermal transfer and digital technologies.
The range comprises of a creative and durable polyethylene plastic film which makes it both water and tear resistant, while its print-receptive clay coating gives it a premium matt coated paper-like feel. Antalis said Polyart has excellent print properties that ensure rich, vivid images, excellent ink holdout without requiring any special preparation such as over lamination, as well as rapid drying characteristics.
Polyart is marketed as having the quality and feel of paper, with high levels of tear and water resistance. Antalis maintain the versatile range of Polyart products are suited for a wide array of uses; from the demands of retail industrial applications (including direct food contact) to the production of manuals, menus, guide books, waterproof maps and outdoor field and construction diagrams and signage as well as labels, tags, tickets and passes.
Commenting on the distribution announcement for the Polyart range, Danny Kahan, Product Manager at Antalis commented, "This really is a flexible product that opens up so many opportunities for printers looking for an easy solution for a range of demanding applications. Combining the advantages of paper with the durability of plastic, Polyart looks, feels, prints and converts like a premium matt-coated paper, with the added benefit of a long shelf life and durability that stands up to water, weather, grease and chemicals."
The Polyart range comprises a standard offset Matt White offering that is printable using oxidising inks (conventional paper inks can be used over 140/175 gsm with print guide recommendations), as well as 'writable' using both pencil or ballpoint pen. And, with no grain direction, artwork can be orientated in any direction to maximise sheet area and reduce waste. The HP Indigo Tints range offers full HP Indigo certification and all the print and performance properties of the standard product while producing a luxurious, silk finish in subtle pale blue and gold, making it a perfect medium for the cosmetics and personal care sector.
Polyart, which is fully recyclable with other plastic wastes, is produced at sites that are fully accredited to ISO14001 standard for Environmental Management Systems (EMS) that conform to international standards for sustainable development. Direct food contact is covered by ISEGA Certification.
For further information, contact Antalis on 0044 (0) 870 607 9014 or visit www.antalis.co.uk
You can Tweet, Like us on Facebook, Share, Google+, Pinit, print and email from the top of this article.
Copyright © 2015, DPNLIVE – All Rights Reserved.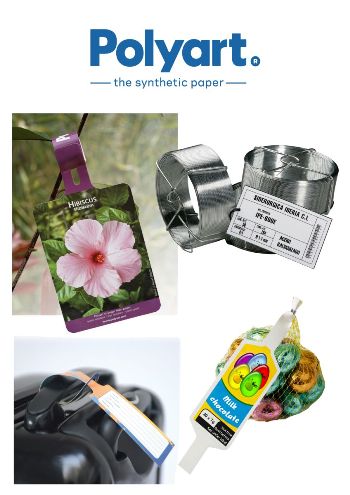 Polyart-tags