Boom in demand for textile sees new products introduced.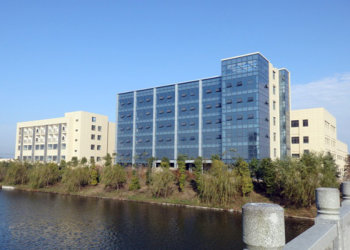 Soyang's new production centre Specialist printable media distributor, Soyang Europe, has increased its already substantial wide and grand format textile offering by adding new lines to its three core product ranges. It's in response to a demand from printers, designers and marketers, who have begun to embrace the commercial, practical and logistical benefits of printed textile over more traditional display media
Suitable for printing on almost any dye sub, UV or latex printer, the company's fabrics are well known for offering high quality solutions for the indoor and outdoor display sectors in retail, exhibition and soft signage.
Soyang Europe's managing director, Mark Mashiter explained the current boom in textile; "Creating a large exhibition stand, or a huge retail display from 'traditional' printable materials - PVC banner, rigid board or vinyl, for example - will deliver a very good result but with considerably higher transportation costs than textile. Traditional materials can also be heavy and awkward to handle and however well they're packed, the risk of costly damage is high. A textile graphic on the other hand will fold up into a mailing bag and can be easily installed by one or two people with only minimal training."
Soyang Europe is the exclusive UK distributor for Endutex, offering a range of European-manufactured front and backlit graphics, mesh, seamless wallcoverings, flags and canvases, including PVC and acrylic coated polyester products, typically printable with UV ink.
Complementing the Endutex range is Aurich Textilien from Germany, which includes knitted and woven dye sub fabrics, backlit, decorative display, mesh and flag. Soyang Europe said that Impact Prime is one of the best sellers; a backlit, which prints beautifully using the direct dye sublimation process, without any pin-holing – a key requirement for any high quality light box installation.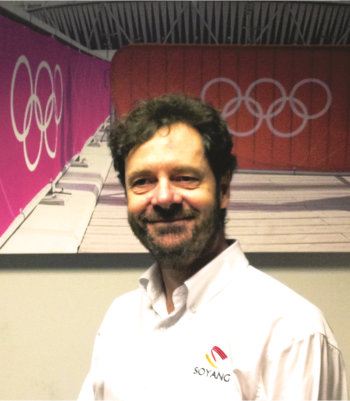 Soyang Europe's Tim Egerton says "Soyang's new production centre would be the envy of any European manufacturer" However, the biggest news from the company at the present time is the substantial growth in its own So-Tex range. Tim Egerton, Soyang's Sales Manager for Textile Products commented; "Our closeness to the end user and a real understanding of customer needs and expectations, enables us to bring ideas and product development to the table. Soyang Technologies in China has recently invested heavily in new premises, providing over 66,000sq metres of usable production and storage space, packed with state-of-the-art manufacturing technology, as it focuses on delivering a wider choice of European-quality textile media at affordable prices."
The new facility is geared to responding to the increase in demand from the retail sector, stated Mashiter. "Retail chains that aren't embracing textile run the risk of customers finding the shopping experience in their stores a lot less appealing," he suggests. "In addition to these creative benefits and all the logistical advantages outlined previously, the ease and regularity with which the message can be changed is likely to create additional revenue opportunities."
Soyang Europe is also seeing a significant shift towards the use of textile in the exterior signage sector too. "The technical benefits of using textile are a big factor when it comes to building wraps, soft signage and event branding," noted Egerton. "Minimal rigging and anchorage, coupled with a reduction in wind loading by the use of perforated textiles, whilst still ensuring stability and safety of the installation, has major cost and time benefits."
Soyang Europe's textile ranges are available on next day delivery from the 1.3 million square metres of material that the company holds in stock at its recently opened distribution centre in Lancashire, UK.
"Rapid response to our customers' needs with a combination of in-depth industry experience, market leading products and the stock to back it up is core to how we operate," concluded Mashiter.
For further information please go to http://soyang.co.uk/
To see other articles on Soyang Europe please go to http://www.dpnlive.com/index.php/component/search/?searchword=Soyang%20Europe&ordering=newest&searchphrase=exact&limit=20&areas%5B0%5D=content
You can Tweet, Like us on Facebook, Share, Google+, Pinit, print and email from the top of this article.