Earthinks® launched to offer

"the most natural inks on the market"

for flexographic and screen printers.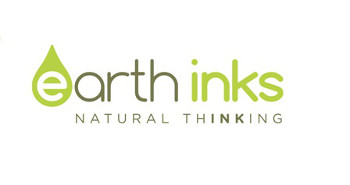 earthinks A new range of environmentally friendly water-based flexographic and screen printing inks has been launched by UK based Solar Inks, Earthinks®. The company, which is a specialist supplier of inks for flexographic and screen printing, considers the new product range to be the most natural solution on the market today. It particularly highlighted the fact that Earthinks offer sustainability benefits as well as high-performance and are a cost-effective alternative to standard inks.
With sustainability and environmental concerns entering a new phase, there is now an expectation on the part of brands and end-users to monitor the impact of their packaging and printing throughout the supply chain. These include using renewable resources, non-damaging chemicals, waste management and resource-efficient packaging.
In order to address these issues, Solar Inks has developed new inks from sustainable and non-polluting resources. The company said they have been designed to provide printers and converters with high-quality and versatile inks that can be used to further achieve their environmental goals, while meeting customer expectations.
Earthinks are made from natural ingredients including soy, starch, sugars, dextrin, tree resin, cellulose and other polysaccharides. Natural waxes are used to replace standard petroleum-based synthetics, and natural oils are used to defoam instead of mineral oils. Earthinks are glycol and silicone-free, contain no heavy metals and have near-zero VOC levels.
Solar Inks is keen to point out that with Earthinks, high environmental benefits do not diminish ink performance or price. It added that the new range has been developed with a low viscosity and low foaming levels to deliver sharp images with lower dot gain than standard inks, while offering stability over long runs due to its special pH-independent technology.
Additionally, in-house colour mixing is also an option, providing printers and converters the ability to facilitate special colour production on-demand.
QC testing Earthinks with fine anilox proofers Earthinks can be used on a wide variety of substrates to print corrugated and flexible packaging, labels, envelopes and a full range of papers from till rolls and paper cups to paper bags and gift wrap, including recycled stocks.
Earthinks is being marketed as offering more than just an environmentally sustainable alternative to standard inks. An ink recycling programme is available to save time and waste as well as an online colour matching and product ordering. What's more, customers can access their full order history online, evaluate stocks and usage and review technical service visit reports.
"Earthinks marks an important development in sustainable printing," said Jonathan Mack, owner of Solar Inks/Earthinks. "We have worked hard to provide affordable, high-quality inks that meet today's demands for environmental care as well as matching that with environmentally-friendly packaging. In addition, our recycling programme ensures minimal waste and good value for customers."
For further information visit www.earthinks.co.uk

Follow us on Twitter - @DigiPrintNews
Like us on Facebook www.facebook.com/DPNLive - (click the 'LIKED' button/top of page as well)
Copyright © 2014, DPNLIVE – All Rights Reserved.