Intercoat self-adhesive vinyl offer with real 'appeal'.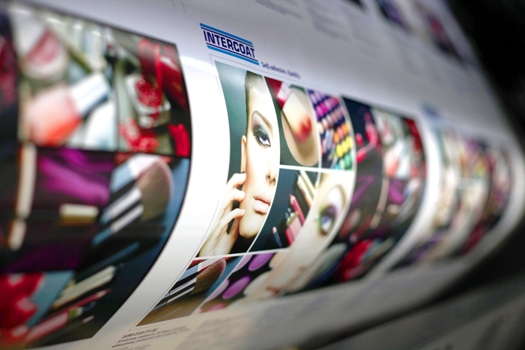 Soyang Europe is offering an appealing 10% discount on all orders from its Intercoat range until the end of FebruaryLooking for a genuine bargain this month? Well look no further as UK based Soyang Europe is currently offering 10 per cent off all orders from its multi range of Intercoat self-adhesive vinyl until the end of February 2015.
The company is a leading supplier of digitally printable media for a broad range of industries including the wide format and super wide outdoor, retail POS, flag and signage sectors.
Manufactured in Germany, the premium quality Intercoat range includes self-adhesive matte and gloss vinyl which the company said is perfect for a wide variety of applications from stickers to product labelling, or signs, badges, window and retail graphics. Window film and protective over-laminates are also available to complement the core graphics products.
Soyang Europe Sales Manager, David Hunter confirmed the range's flexibility - and its focus on quality. "Printable on any wide format latex, eco solvent, solvent or UV printer, the Intercoat products are the ideal choice to form the core stock for any sign maker or graphics professional," he explained. "The premium quality right across the range ensures a consistent result, so print companies can trust it to deliver."
With a 10 per cent discount offered on all in-stock orders, Soyang Europe really wants to 'push the boat out', and introduce the Intercoat range to a wider audience. "We know that the printers who use Intercoat self-adhesive vinyl media maintain it as the 'go-to' product in their portfolio," confirmed Hunter.
Full details on the range can be found by visiting www.soyang.co.uk or calling 0044 (0) 161 765 3400.
To see further articles on Soyang Europe please go to http://www.dpnlive.com/index.php/component/search/?searchword=Soyang%20Europe&ordering=newest&searchphrase=exact&limit=20&areas%5B0%5D=content
You can Tweet, Like us on Facebook, Share, Google+, Pinit, print and email from the top of this article.