Company strengthens commitment to sustainable

print production with Two Sides agreement.
---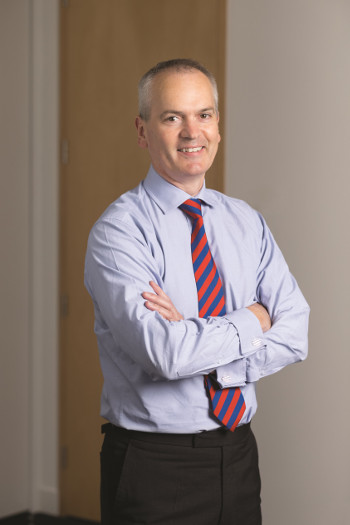 Pat Martell CEO St Ives GroupUK based St Ives Group, a print to marketing services provider, has announced an agreement to support responsible print campaigning group Two Sides. Its membership is widely seen as a reflection of the group's commitment to remaining a key player in the UK print industry while at the same time, continuing to extend client solutions into wider marketing and digital services.
---
Two Sides aim is to promote the responsible production and use of print and paper and to dispel common environmental misconceptions by providing users with verifiable information about why print and paper is an attractive, practical and sustainable communications medium.
St Ives also confirmed it will support Print Power - the magazine published by Two Sides to inform brand owners and media decision-makers about print's proven effectiveness in a multi-media world - with relevant content and thought leadership.
Patrick Martell, CEO of St Ives Group and President of Ipex 2014, said: "There aren't many who would disagree that the world is quickly turning digital. However, print still has a vital role to play in all media industries; not as an individual channel, but as part of an integrated solution, where print and digital combine and thrive.
"Joining Two Sides allows St Ives to demonstrate an ongoing commitment to sourcing printed materials from the most sustainable and environmentally friendly suppliers throughout the production process. We've signed up at a time when print remains a vital string to the Group's bow as we continue to expand our wider offer of complementary marketing services."
Jonathan Tame, UK country manager for Two Sides and Print Power, added: "St Ives' participation is further proof that the campaigns we are running are being embraced by all parts of the Graphic Communications Value Chain. We're currently having great success, supported by magazine and newspaper publishers, with 'No Wonder You Love Paper', a campaign aimed at changing consumer perceptions about print and paper's sustainability.
Jonathan Tame UK Country Manager Two Sides "Print Power, which promotes print's unique effectiveness as part of multi-media campaigns, is now established as a must-have magazine for brand owners and media decision-makers. St Ives' support for our campaigns, and our ability to collaborate with the group, will be invaluable."
For further information about St Ives Group regarding this issue, please contact Christina Gough (This email address is being protected from spambots. You need JavaScript enabled to view it.), Nikki Lawrence or Ian McCawley at Limelight PR on 0044 (0)20 7927 8100
0044 (0)20 7927 8100. For enquiries about Two Sides, contact Jonathan Tame (This email address is being protected from spambots. You need JavaScript enabled to view it.), Vince Collins (This email address is being protected from spambots. You need JavaScript enabled to view it.) or Sarah Collins (This email address is being protected from spambots. You need JavaScript enabled to view it.), or call 0044 (0) 1327 262920
0044 (0) 1327 262920.
Follow us on Twitter - @DigiPrintNews
Like us on Facebook www.facebook.com/DPNLive - (click the 'LIKED' button/top of page as well)
Copyright © 2014, DPNLIVE – All Rights Reserved.