New product launches and corporate

developments extend its international reach.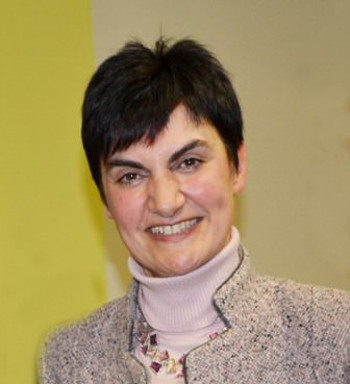 Alessandra Borghi Commercial Director KIIANItalian based Kiian Group has announced that as a result of new product launches and business developments in Europe, USA and China, 2013 will be one of its most successful years.
The company said it had launched new products and announced corporate developments at FESPA in London, in Asia at FESPA China, whilst also establishing Kiian USA which is headquartered in Tennessee. The result has seen Kiian successfully extend both its international reach and access to its range of high quality digital textile and speciality inks.
Alessandra Borghi, Commercial Director, Kiian Group explained.
"2013 has been a fantastic year for Kiian, with over 20 per cent growth for our digital business", he said. "The successful launch of Kiian Digital into China, the establishment of Kiian USA and the DIGISTAR ink launches at FESPA 2013, are all part of Kiian's strategic commitment to grow the business and take our leading products to new regions and markets."
One of the company's success stories in 2013 has been driven by the introduction of the DIGISTAR range, which provides fashion textile printers with new options for digital indirect sublimation printing. Kiian maintains that these new inks produce very high quality colour definition, the ability to print onto lower cost papers and are very environmentally friendly, all of which are incredibly important for sublimation apparel printing.
"The response from the fashion textile sector to DIGISTAR HI-PRO and DIGISTAR E-GOLD has been phenomenal. These inks are specifically produced to serve a demand for high quality, sustainable sublimation, which is a high priority for retailers. The new ink achieves a finish with vivid colour definition, because these inks are designed specifically for the task they perform, which is in contrast with all other inks in the market that are merely adapted" concluded Borghi.
Kiian Group is looking forward to an exciting year in 2014 with more significant developments for both digital and speciality print products designed to continue growing the business.
Follow us on Twitter - @DigiPrintNews
Like us on Facebook www.facebook.com/DPNLive - (click the 'LIKED' button/top of page as well)
Copyright © 2013, DPNLIVE – All Rights Reserved.