Full range of offset and digital papers now available.
---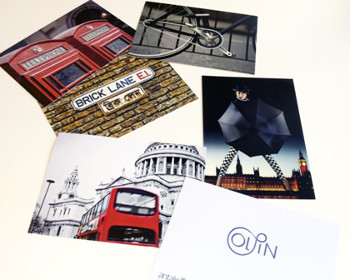 Olin Swatchbook Antalis UK has launched a new swatch book which is designed to provide print service providers and designers with a convenient way to view the entire Olin range of premium offset and digital papers.
---
The Olin range of high quality uncoated papers is available in three surface finishes; Regular, Smooth and Rough as well as recycled, and comes in five shades of white ranging from Absolute White to Ivory. Printers can also choose from 18 different weights starting at 40 gsm up to 400 gsm.
Olin Recycled is made with 70 per cent post-consumer recycled content with the remaining pulp being FSC® certified. Antalis pointed out that this ensures excellent environmental credentials for when a client requires the greenest of substrates. Available in weights from 80 to 300gsm, Olin Recycled is available in a High White shade.
Olin Digital is a premium digital paper that is suitable for applications such as photo books, portfolios, on-demand and personalised invitations as well as general purpose corporate communications. It is fully certified for use with HP Indigo and dry toner presses and comes in both regular and smooth finishes in High White and Cream shades, and is available from 90 gsm up to 300 gsm.
"The launch of the Olin range has been extremely well received thanks to the sheer variety of its offering and the quality of output, whether for use with digital or offset presses. Our new Olin swatch book provides yet another dimension for printers by allowing customers to touch and feel the substrate, allowing for a true representation of the product," commented Emma Linley, Antalis Creative Product Manager.
All Olin papers in the range are FSC® certified, manufactured using 100 per cent ECF (elemental chlorine free) pulps and hold the ISO 14001 accreditation.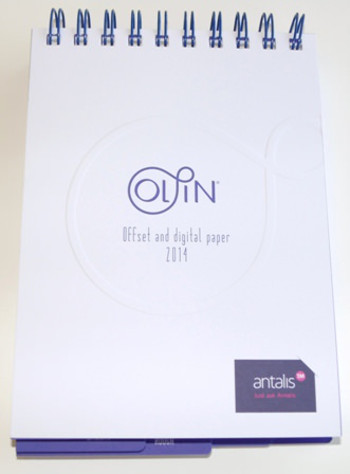 Olin Swatchbook For more information about the Olin range, and to obtain a copy of the free swatch book, please contact Antalis on 0044 (0) 870 607 9014
0044 (0) 870 607 9014 or visit www.antalis.co.uk.
Follow us on Twitter - @DigiPrintNews
Like us on Facebook www.facebook.com/DPNLive - (click the 'LIKED' button/top of page as well)
Copyright © 2014, DPNLIVE – All Rights Reserved.