Expands media choice for HP inkjet web presses.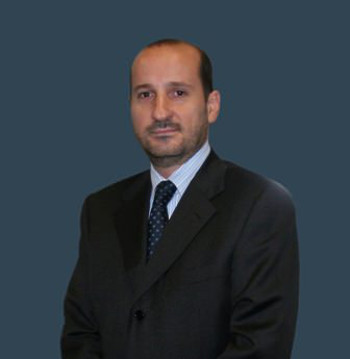 HP Expands Media Choice for HP Inkjet Web Presses with New Media Certification ProgrammeA new media certification programme has been announced by HP for its inkjet web presses to make it easier for customers to quickly identify a range of substrates compatible with HP high-speed production inkjet systems.
In addition, the media certification programme has been created to encourage paper manufacturers to develop and qualify a wide range of affordable media for HP Inkjet Web Presses.
"Media versatility is one of the most common concerns of customers and prospects considering production inkjet equipment," said Aurelio Maruggi, vice president and general manager, Inkjet High-speed Production Solutions, HP. "The new media certification programme builds on our overall media strategy, which also includes HP's unique bonding agent for production on low-cost, uncoated offset papers and our collaboration with leading paper mills on the development of inkjet optimised papers."
The HP Inkjet Web Press Media Certification Program process incorporates several procedures for evaluating inkjet coated, offset coated, inkjet treated uncoated, and offset uncoated papers.
After an initial screening, the substrate is subject to a more comprehensive evaluation of its performance within the press, including gamut, image quality, text quality, show through, durability, runability and flatness. Once a substrate is certified, the paper manufacturer receives a "Certified for HP Inkjet Web Press" badge that can be used for marketing and packaging purposes.
There is an updated media locator tool to help HP Inkjet Web Press customers to quickly identify media that suits their specific needs using intuitive search filters such as region, press and application.
HP added that the new media certification programme builds on its strategy for expanding media versatility in the production inkjet market. HP Inkjet Web Presses are equipped with a exclusive bonding agent for printing on uncoated offset papers. Additionally, the company said it works with paper manufacturers on the development of uncoated and coated paper solutions with ColorPRO technology that are optimised for HP Inkjet Web Presses. To date, more than 90 papers have been developed with ColorPRO, including SAPPI's new Jaz Gloss offering.
Designed for a range of applications, including direct mail, books and marketing collateral, Jaz Gloss is a new product that extends SAPPI's existing portfolio of inkjet coated papers. Jaz Gloss is available in multiple weight options, and the paper is now available to HP Inkjet Web Press customers in Europe and Asia.
Additional information about the HP Inkjet Web Press portfolio is available at www.hp.com/go/inkjetwebpress

Follow us on Twitter - @DigiPrintNews
Like us on Facebook www.facebook.com/DPNLive - (click the 'LIKED' button/top of page as well)
Copyright © 2013, DPNLIVE – All Rights Reserved.