DPNlive says Claire's got the 'Voice'
Bob Tallent
24th February 2012
Dublin
---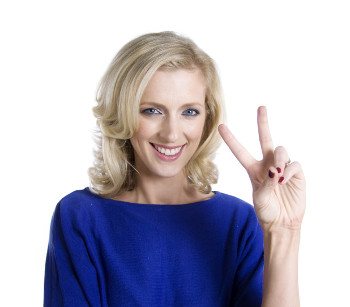 Claire O'Loughlin, Church Wedding SingerFor those who have been living under a stone recently, RTE1 TV's The Voice of Ireland runs the last of its "battle" stages this Sunday (February 26th) where singers are competing ultimately for a recording contract with Universal Music.
The live performance stage starts the following Sunday. DPNlive is backing Brian Kennedy's singer Claire O'Loughlin.  I have to admit it, Claire is a friend of mine.
The Voice is a multinational competition TV franchise which started in the Netherlands as The Voice of Holland in 2010, followed by an American debut series called The Voice in spring 2011 on NBC. It became an immediate hit in the US when Christina Aguilera, Cee Lo Green, Adam Levine and country singer Blake Shelton were on the panel and it now rivals Simon Cowell's The X Factor. Ireland adapted the format and began airing our version in 2012.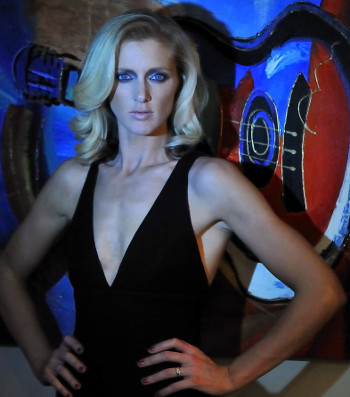 Claire O'Loughlin, Church Wedding SingerOur panellists are Bressie (Niall Breslin), Sharon Corr, Kian Egan and Brian Kennedy. In 2011 RTE publicised the show and sought applications for auditions. These were online (MP3 format) and the artists were not seen. Singers were picked for the live shows in early 2012 on RTE1 on Sunday nights at 6.30. The four judges face the audience rather than contestants and vote purely on the voice – not the singer's looks. Each judge picks 12 singers. The second stage, currently in session, is where each judge picks two singers to battle it out on stage and then has to choose between them. Now the judges are down to six singers each. The third stage, which starts March 4th, is where the public can vote. Each of the six remaining singers from each judge sings individually on stage and each week the public vote one person from each team – four per week. And the winner gets to record with Universal.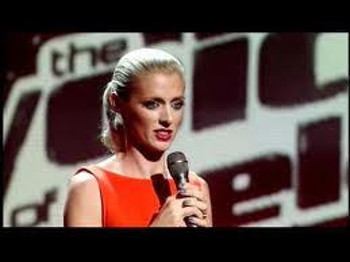 Claire on TV, Church Wedding SingerWe are backing and promoting Claire O'Loughlin from Clonsilla in Dublin, a 30-year-old mother of two who is no stranger to competitions, including the X Factor in 2008. Claire's logic is to keep trying: "I suppose I had been rejected before when I applied for X Factor in 2008 and it didn't hurt that much so I figured it couldn't hurt."
Claire sang an amazing power ballad Alone. She knows this song inside out and believes that even if her nerves overcome her, she should get through it OK. She says: "Walking out onto the stage was like walking the plank, deep breath and the music started. I got through the verse and the second I hit the chorus, "I WANT YOU" flashed from the back of Brian Kennedy's chair, and it was all over ... I had done it. I was on the way to the battles."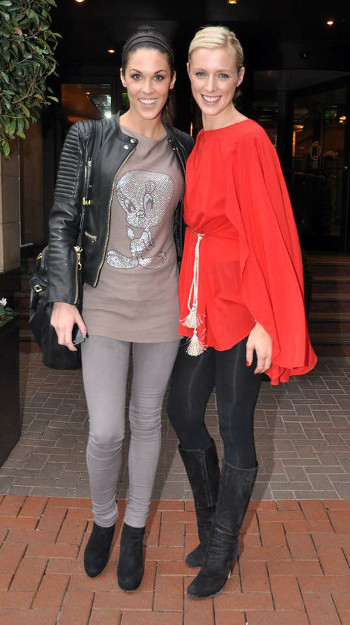 Church Wedding Singer. Still, it was a bittersweet experience: one of Claire's cousins and best friend, Olivia Luc, sang immediately before and didn't get through.
Claire and Olivia belong to two bands: Blush and Mink. Blush is a church choir which has just won the Weddings Online Church Singers of the Year award for the second successive year. This was particularly tough because one of their competition was Irish Eurovision star Nikki Kavanagh. And Mink is a wedding band that plays a general run of mix style.
Claire is singing to 700,000 people on Sunday nights. And it peaked at 1.2 million so far. DPNlive believes it'll grow even bigger. Claire's greatest fear is "being judged on my voice by people sitting in the comfort of their own homes who don't know me from anyone. Will they like me? Will they understand why I sing the song that I am going to sing? Will they like my dress? All these questions and with so many people watching, I don't think I will have ever felt so alone."
You're not alone Claire. Here in DPNlive we're rootin' for you and we're asking everyone who's reading this to vote for you too.
Copyright © 2011, DPNLIVE – All Rights Reserved