Written by Marcus K
---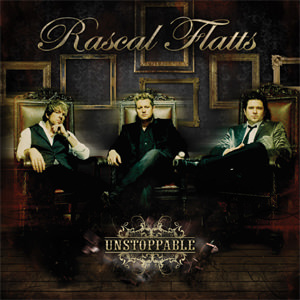 You may not like American country music but there is one band out there that hits you in the eye when it comes to composing and playing music: Rascal Flatts!
The group originated in Columbus, Ohio, USA and since its inception, Rascal Flatts has been composed of three members: Gary LeVox (lead vocals), Jay DeMarcus (bass guitar, keyboard, piano, and vocals) and Joe Don Rooney (lead guitar, vocals).
What sets them apart from many country bands is some of their songs. 'What Hurts the Most' was a major success for them on both the country and the main contemporary charts, peaking at number six on the Billboard Hot 100 after its late 2005–early 2006 release. One of the tracks, "My Wish" hit the number 1 spot and there is no surprise in this.
The words to this song are something else.
"My wish, for you, is that this life becomes all that you want it to"
Man this says it all. And when you follow it up with -
"I hope you know somebody loves you, and wants the same things too,
Yeah, this is my wish."
To some this is may be corny stuff. However throw in a very good music background and you have one hell of a song!
Between 2000 and 2010, Rascal Flatts recorded for Disney Music Group's Lyric Street Records. The band released seven albums, all of which have been certified platinum or higher by the Recording Industry Association of America (RIAA) while on that label. In order of release, these albums are 'Rascal Flatts' (2000), 'Melt' (2002), 'Feels like Today' (2004), 'Me and My Gang' (2006), 'Still Feels Good' (2007), 'Greatest Hits Volume 1' (2008) and 'Unstoppable' (2009). After Lyric Street closed in 2010, Rascal Flatts moved to the independent Big Machine Records, releasing 'Nothing Like This' in November 2010.
If you want stats then here they are: Rascal Flatts' studio albums have accounted for twenty-six single releases, all of which have charted within the top 20 or higher on the Billboard Hot Country Songs charts, including eleven number ones. The band's longest-lasting number one, a cover of Marcus Hummon's 'Bless the Broken Road', spent five weeks in that position in early 2005. However I want to go back to one single again which I think is exceptional in its lyrics and music –'My Wish'.
This has everything - quality music, lyrics and just a downright great song!
Look at the verse lyrics-
"I hope you never look back, but ya never forget,
All the ones who love you, in the place you left,
I hope you always forgive, and you never regret,
And you help somebody every chance you get,
Oh, you find God's grace, in every mistake,
And you always give more than you take."
Then look at the chorus-
"But more than anything, yeah, and more than anything,
My wish, for you, is that this life becomes all that you want it to,
Your dreams stay big, and your worries stay small,
You never need to carry more than you can hold,
And while you're out there getting where you're getting to,
I hope you know somebody loves you, and wants the same things too,
Yeah, this is my wish."
Have a listen to this song and tell me I'm wrong. Guess what, I don't think so!
{youtube}Vyjq5SCbjQk|450|300|1{/youtube}
Copyright © 2011, DPNLIVE – All Rights Reserved