The latest MPV Marketing at Retail Show takes place at Porte de Versailles, France, March 27th-29th, 2012. This biennial event for all points of purchase marketing solutions is organised around three areas of activity: POP advertising, merchandising / digital media / store fittings, design.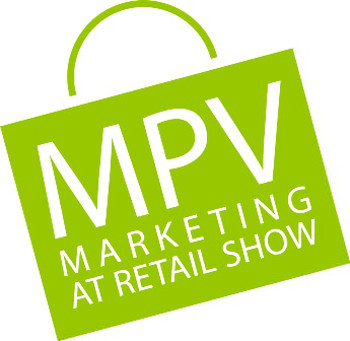 LOGO MPV 2012The objective of this year's show is to introduce professionals to a wide range of solutions and expertise, with a special focus on market trends!
The event organisers say 2012 brings an enhanced offering with a new skill centre for marketing services. This new centre aims to bring together all existing marketing services to promote point-of-sale purchases: 'shopper' studies, performance measurement tools, sales animations, merchandising, logistics, relationship marketing, and so on.
This new cluster will be part of the shows four previously existing divisions:
-Shop fitting / retail design: design agencies, shop layout or window dressing;
(This will also include the concept and design area, which presents design and environment agencies).
-POP/shop furniture: POS, point-of-sale information, presenters, testers, etc;
-Materials and components: raw materials, tiles, LEDs, wall coverings, etc.
-In-store digital media | mobile marketing: screens, content, interactive solutions, consultancies, etc.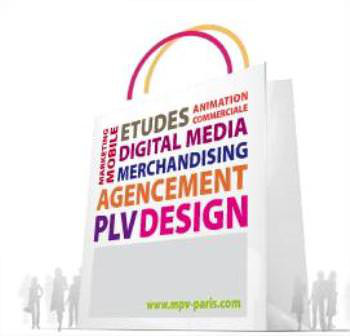 Logo Sac Salon MPV 2012This year hosts a variety of special activities and events organised during the exhibition: thematic conferences, case studies, exhibitor workshops, applications for the point-of-sale of tomorrow, spaces dedicated to concept/design and innovative sustainable materials.
In addition, the awards ceremony for the 'POPAI Awards Paris' will conclude the 2012 edition of the exhibition. This competition is designed to recognise the best creations of the year in point-of-sale, digital media, commercial architecture and layout from professionals.
About MPV exhibition 2012
Organised by Reed Expositions on behalf of POPAI France (the French Institute of Communication and Advertising at the Point-of-Sale), the MPV exhibition (Marketing Point de Vente) is a biennial event dedicated to marketing solutions for point-of-sale. The 2012 exhibition aims to bring together all retail professions that prompt shopper purchases (manufacturers, designers, advertisers, agencies and suppliers). Held over three days, the event offers professionals the opportunity to network and share strategies that anticipate the challenges which tomorrow's point-of-sale will bring.
www.reedexpo.com/en/Events/1672
Copyright © 2011, DPNLIVE – All Rights Reserved