Company installs new press at its Nava Press print facility to support luxury and fashion brands.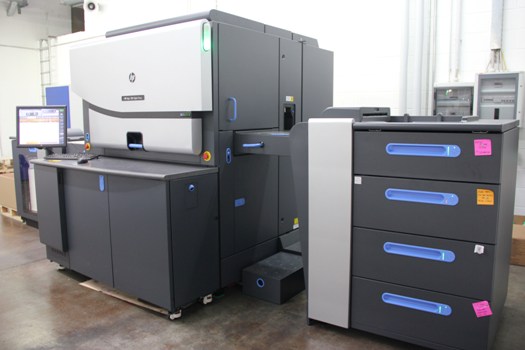 Nava Press is using its HP Indigo 7800 to produce a wide range of pre-and short-run, high value publications and commercial print applicationsRotolito Lombarda has announced the installation of an HP Indigo 7800 Digital Press at its Nava Press print facility in Milan, Italy. The company services world leading luxury, fashion, furniture and automotive brands in Europe, USA and Asian Countries, and is using its new digital print capability to produce a wide range of short-run, high value publications and commercial print applications.
HP maintains that enabling customers to produce short runs or simply react quicker to market opportunities; the Indigo purchase is driving new business and increased flexibility for Nava Press. Combined with a range of options for digital print finishes, brands are now able to utilize Nava Press' new HP Indigo 7800 Digital Press to increase consumer interaction and communication, through full personalization and versioning capabilities.
Paolo Bandecchi, Ceo of Rotolito Lombarda Group commented: "The installation of the HP Indigo 7800 Digital Press is part of our strategic plan. Our customers, including major international luxury brands, want the certainty of having high quality print to enhance the beauty of their products and differentiate themselves from their competitors. Our new digital printing capabilities provide this differentiation, and allow us to print products with high impact."
"Our new HP Indigo 7800, and the new Heidelberg Speedmaster XL 106 6LX3 LE which will be installed in June, will be alongside our existing Heidelberg machines that are dedicated to high-volume print production. These latest press installations represent a significant commitment to serve our customers and enhance our status as a global supplier of quality products. To support this investment and to manage the overall business growth, we have also appointed a new Plant Manager of Nava Press, Luca Nesi."
Nesi graduated from the Politecnico di Milano in industrial technologies in 1992, with a degree in Engineering. He then worked in production roles at both CSQ and the Bertelsmann Group, before joining Rotolito Lombarda in 2005. Having held various production positions within Rotolito Lombarda, Luca is now responsible for managing the company's expanding technology portfolio, and successfully integrating its new HP Indigo press.
The print quality of the HP Indigo 7800 Digital Press is billed as comparable to the quality of offset printing, and prints up to SRA3 + size in 4, 6 or 7 colours using Pantone colours too. It also uses white ink and prints on a wide range of media including transparent and coloured media.
With the new press, special printing capabilities enable Rotolito Lombarda to print high-impact products to increase the satisfaction of end users. HP said that its One Shot Colour technology means Rotolito Lombarda can now print on a wide range of synthetic substrates and plastic cards, and also offer a wide range of special effects, such as relief printing and digital watermarks – all on-press, reducing the normal time of production.
http://www.rotolitolombarda.it/pages/Home_en/192
You can Tweet, Like us on Facebook, Share, Google+, Pinit, print and email from the top of this article.
Copyright © 2015, DPNLIVE – All Rights Reserved.