Manoukian-Argon "FREE" meets environmental requirements

and can be used on natural and synthetic fabrics.
---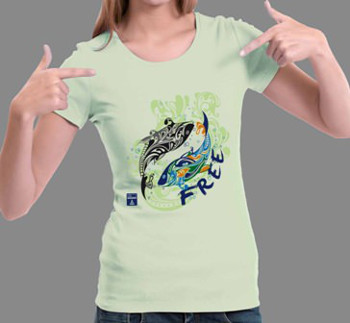 FREE is a new range of PVC-free plastisol inks launched by Kiian Specialty InksItalian based Kiian Specialty Inks has announced the launch of FREE, a range of PVC-free plastisol inks which can be used with most textiles, from cotton to synthetics. The company also confirmed that the new inks meet all international textile standards and will be marketed under the Manoukian-Argon flagship brand.
---
FREE is a plastisol with no PVC or phthalates and is being marketed as offering the same high productivity characteristics of traditional plastisol inks. The ink has a smooth, soft touch with low tack and a matt finish that on textiles resembles water-based inks. FREE has received OEKO-TEX® Standard 100 and GOTS certification and has also been recognised for compliance with Nike's restricted substances list (RSL) following independent testing. These tests and certifications will provide textile and garment manufacturers and retailers the assurances necessary for their own environmental compliance.
Developed for fast-drying at high-speed and high volume production, FREE inks can be printed wet-on-wet with no restrictions, while FREE Flash White demonstrates excellent drying speed under flash lamps combined with a very good opacity. At the same time, Kiian pointed out that FREE does not dry on the screen at room temperature, enabling easy working while eliminating the need for clean-ups after production stops. The inks are ready-to-use and require no mixing, additives, special storage or handling procedures.
Due their good adhesion properties FREE inks can be used on sports- and swimwear. There is also a broad range of special effects available which can add value to clothing and textiles. These include 3D inks and the application of glitter and metallic powders to FREE transparent inks.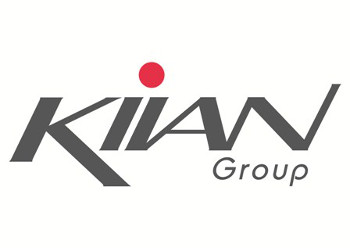 Kiian logo"FREE inks combine the productivity of conventional plastisols with the eco-friendliness of water-based inks, offering both printers and brand owners the ultimate solution they have been looking for," said Frank Jellinek, Sales and Marketing Director, Kiian Specialty Inks.
"This is a truly universal ink that can be used with natural and synthetic textiles, enabling printers to reduce stockholding while meeting their environmental requirements, as well as those of their customers. We have undertaken extensive field testing in different regions and climates, and the feedback received has been beyond our expectations," he added.
Base and semi-opaque FREE ink colours are available now, with the complete range, comprising a full product line, scheduled to be released over the next few months. The full range of FREE inks will include transparent inks; standard colours; OP Colours (high opacity); FLUO Colour (fluorescent colours); process colours; anti-bleeding grey (for base layers on materials prone to bleeding); 3D transparent and transfer base.
www.kiian.com
Follow us on Twitter - @DigiPrintNews
Like us on Facebook www.facebook.com/DPNLive - (click the 'LIKED' button/top of page as well)
Copyright © 2014, DPNLIVE – All Rights Reserved.