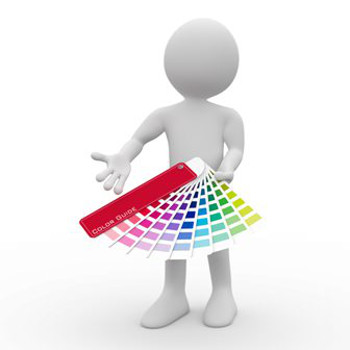 Derprosa range of colours for the Graphic Arts sectoSoft Touch®, Soft Touch® Metalized, Anti-Scratch and Ecofilm ® are some of the products that make up this extensive family of films aimed at achieving the best finishes on graphic supports, especially those at the high-end of the market.
Spanish-based company Derprosa has just launched a new range of laminating films for the graphics sector. The company which is in existence for 20 years developed this new range particularly to cater for high-end graphics sector. The company said that all of them stand out for their perfect machinability, great bonding adhesion qualities and adaptability to other post-lamination finishes.
The new range includes:
-Soft Touch ® claimed to be the first ever BOPP (BI-oriented polypropylene) film with tactile properties that endows printed matter with a unique finish and sharper images than ever before.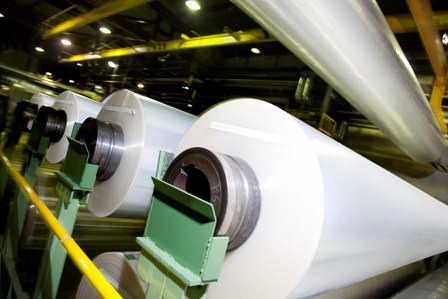 Derprosa machine dedicated to the fabrication of films for Graphic Arts-Soft Touch ® Metalized (part of the Soft Touch family, for which Derprosa has been granted the patent) provides printed matter with a metalized finish that gives a textured visual effect and Derprosa maintain even a holographic sensation combined with the smooth and velvety Soft Touch® feel. It was designed to allow end customers the opportunity to differentiate their products from those of their competitors due to its finish and visual effect.
-Anti-Scratch (also BOPP) provides products with high end scuff resistance, exceptional UV ink adhesion and hot stamping properties. Due to the special treatment it undergoes, the final result can be cold stamped and considered as a valuable alternative to matt acetate.
-Ecofilm® is Derprosa's environmentally friendly film. Derprosa says that all its products are available in an oxo-biodegradable version that breaks down within a period of less than 18 months due to the action of the air, temperature and ultraviolet light. The company stressed that all their products include a version capable of adhering to liquid products, or incorporate a thermo-lamination layer.
Derprosa believe that this new range of laminating films is ideal for specialist graphic art companies because it allows them to market products which are rugged, of extremely high quality and with excellent sensorial properties, ideal for packaging and also small and large format advertising.
Copyright © 2011, DPNLIVE – All Rights Reserved