When is a party not a party?
When It's an Alliance.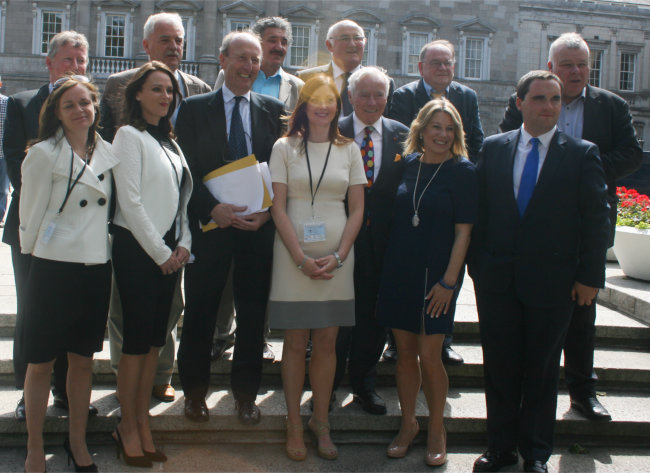 The Independent Alliance
Shane Ross introduced a new political party, sorry – alliance, this morning at 11.00am. Senator Feargal Quinn announced that he will act as Chairman of the Parliamentary Group and will not be contesting the next election. Looking flamboyant as usual, Feargal, has been a Senator since 1993. "I am very impressed with what this group said they intend to do. They don't intend to have a party whip except for confidence votes in the government," he told the media on the Leinster House plinth today.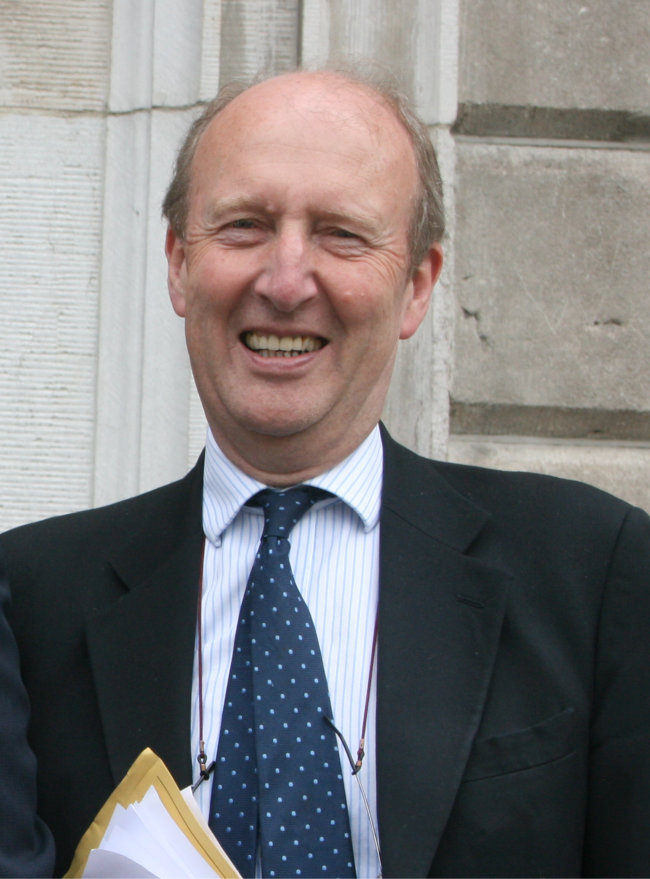 Shane Ross TDToday saw the start of a new Political Independent Alliance in Dublin run by Shane Ross TD. It is a mix of TDs, Senators and County Councillors. The new grouping was launched on the Plinth at Leinster House (Irish Government parliament), and through a miscommunication or a lack of understanding, it had to reconvene on the road at the gates of Leinster House.
Shane said that he will have at least 20 people ready for election and today he introduced us to sevenCouncillor candidates, four sitting TDs and one Senator from across the country:
Cllr Lorna Nolan – Dublin West
Carol Hunt – Dun Laoghaire
Deirdre O'Donovan – Dublin South West
Kevin Callan – Louth
Sean Canney - Galway
Niamh Kennedy – Donegal
Kevin Moran (AKA Boxer) Athlone
Finian McGrath TD
Michael Fitzmaurice TD
Tom Fleming TD
John Halligan TD
Senator Gerard Craughwell
Shane explained that it is not a party; it's an alliance of likeminded independents who want to see reform and changes for the better. They have ten Principles and Priorities:
Strip politicians of power to make political appointments
Radical revival of rural Ireland, save declining communities.
No party whip. Revolution, not token reform, in workings of Dail Eireann (Irish Parliament) needed.
Bankers: If no reform, no privatisation.
Women: remove all obstacles to achieving full potential.
The vulnerable: Absolute protection of old, sick and disabled.
Challenge Brussels: Stop endless kow-towing to Europe.
Small business: Stimulate and support to create jobs.
All insiders in public life or guardians of public money must be held accountable.
Equal rights: Opportunity and access to justice for all regardless of gender, creed or age.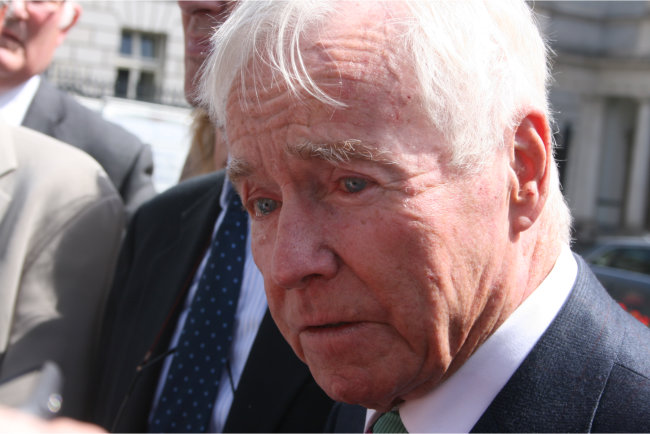 Senator Feargal QuinnHalf way through the presentation on the plinth outside Leinster House this morning, an usher came over and told Shane that non members of the Oireachtas could not be interviewed on the plinth. Therefore, the introduction of each of the seven councillors had to stop and the TDs and Senators spoke on the plinth. Then, they had to re-convene outside the gates of Leinster House for the Councillors to introduce themselves, starting with Lorna Nolan from Dublin West.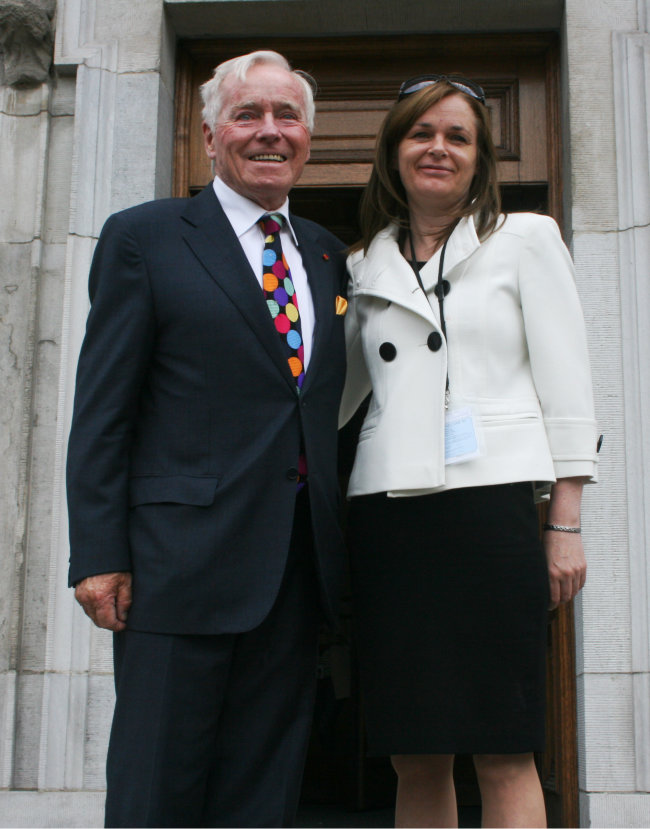 Senator Feargal Quinn and Councillor Lorna NolanShane explained that he wants to develop the principles and said "I am not going to be in any rush to produce the final launch that we will have… but we want to get the package right, we want to get the principles built on."
There would be no manifesto, but there would be a set of bills produced, "We're not a traditional political party. People have got to get this into their heads. We're radical but we're responsible and we're not going to bind people to policies which they don't agree with."
This is the start of a new political face for Ireland. Let's see how it does.