ICT infrastructure upgraded on its 500 acre facility.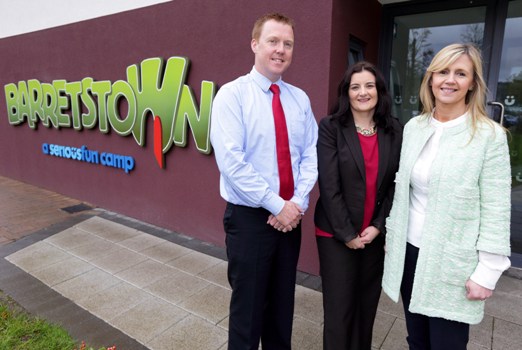 (L-R) Tim O'Dea, director of development, Barretstown; Karen O'Connor, general manager service delivery, Datapac; and Dee Ahearn, CEO, Barretstown Datapac, one of Ireland's leading ICT solutions providers has announced that it has worked with Barretstown, the charity for children suffering from serious illness, to upgrade its ICT infrastructure on its 500 acre facility in Ballymore Eustace, Co. Kildare.
Barretstown was established in 1994 and since then has welcomed more than 30,000 campers from across Ireland and Europe since opening. It runs residential camps throughout the year for children and families living with serious illness, an expanding hospital outreach programme and a bereavement programme for families dealing with the loss of a child.
Datapac was chosen as the technology advisor and partner for Barretstown, with responsibility for the upgrading of its ICT infrastructure which included, existing networks, servers, business continuity systems, PCs, laptops and the introduction of a high-speed broadband service for the first time.
Due to Barretstown's rural setting in the foothills of the mountains in East Kildare, it meant that broadband speeds had only ever achieved maximum speeds of less than 5 Mbps. The solutions provided will now see the charity benefit from dedicated speeds in excess of 50 Mbps.
Datapac redesigned the network across the campus, including the onsite medical facility, activity rooms, accommodation units and the administration centre. With upgraded hardware, each staff member can now get instant access to their applications and data from any location across the campus, resulting in improved productivity and better ways of working.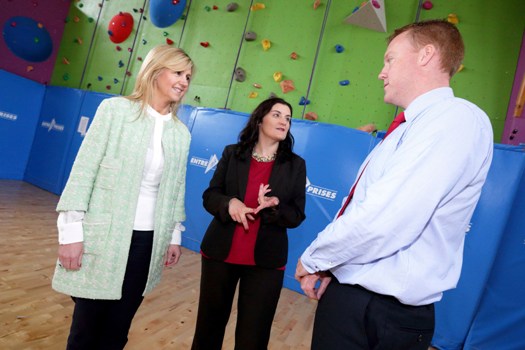 (L-R) Dee Ahearn, CEO, Barretstown; Karen O'Connor, general manager service delivery, Datapac; and Tim O'Dea, director of development, Barretstown New virtual servers were also installed with a view to improving data speeds, increasing uptime and allowing data to be moved easily and securely into the cloud.
Datapac maintains that the complete programme was implemented in a very cost effective manner, ensuring that Barretstown achieved a much greater return without increasing in its overall ICT costs.
Commenting on the project Dee Ahearn, CEO, Barretstown, said, "At Barretstown, we rebuild the lives of children, and their families, affected by childhood cancer and other serious illnesses. We serve 5,000 campers a year and have 1,200 volunteers each year. Communication is crucially important and Datapac has helped us to streamline, improve and ensure efficiencies. I'd like to thank the team for providing us with the highest levels of advice and support at every step of the way."
Karen O'Connor, general manager service delivery at Datapac, added, "Barretstown is a truly wonderful and inspirational organisation. The fun, friendships, confidence and self-esteem that they bring into the lives of so many children suffering from serious illness and their families is incredible to experience. It really does make such a crucial improvement in their lives. We're delighted that our advice, solution and services are helping to make a positive impact too."
For further information, visit www.datapac.com
For more information see www.barretstown.org
You can Tweet, Like us on Facebook, Share, Google+, Pinit, print and email from the top of this article.
Copyright © 2015, DPNLIVE – All Rights Reserved.