Almost 70 per cent of Irish adults would pay more to buy from responsible companies.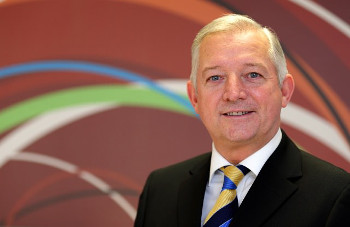 Gary Hopwood general manager Ricoh IrelandResults of a nationally representative survey commissioned by global technology company Ricoh and supported by Business in the Community Ireland found that 69 per cent of adults in the country stated that they are more likely to buy from companies that act in a responsible way, even when compared with cheaper 'less responsible' options. These findings suggest that responsibility and business growth can work in tandem.
The survey reveals Irish people's viewpoints on the overall culture and practices of Irish businesses, and what they believe makes a responsible business today. One interesting fact from the research to emerge was that only one in four believes that the majority of businesses in Ireland operate in a responsible manner.
The YouGov research polled 1,072 adults (16+) from across the Republic of Ireland. This nationally representative survey was commissioned by global technology company, Ricoh, as part of its Responsible Growth initiative.
It revealed that Irish workers are most attracted to companies which offer good working conditions (61per cent), a positive culture (53 per cent) and a good work/life balance (52 per cent). Surprisingly, regular pay rises ranked lowest with less than a third (31 per cent) citing it as important.
When asked what a business needs to do to be considered a responsible business, the highest priority was treating employees well (75 per cent), including not abusing their rights. The next highest priorities were being honest about products and pricing (74 per cent); following the law (62 per cent); paying the right amount of tax (59 per cent) and reducing environmental impact where they can (56 per cent).
The research also revealed that the not-for-profit/charity sector is perceived to act most responsibly. This was followed in second place by the technology sector, with the retail and healthcare sectors in joint third.
Gary Hopwood, general manager, Ricoh Ireland, said about the findings:
"There is clearly a need for Irish businesses to act more responsibly as they look to grow. The most successful firms promote a positive working culture and place people at the heart of everything they do. Employees are now looking for much more than just a pay packet at the end of the month from their employers. Businesses need to recognise this and provide them with great working environments and a work/life balance that meets their needs.

"Irish business leaders now have an exciting opportunity to prove they can deliver responsible growth, providing economic security along with support for employees, communities and society. Our research shows that responsibility can promote business growth and also help businesses become an employer of choice."
Tina Roche, chief executive, Business in the Community Ireland, also commented:
"This research highlights the changing expectations of employees and consumers in Ireland.

"They now want to work with and buy from more responsible and sustainable businesses. Being a good corporate citizen has become an essential part of growth and success for any organisation. Irish employers need to become much more proactive and measured about their CSR strategies and activities. We ask Irish companies to rise to both the challenge and opportunity that currently exists. Our vision is that businesses in Ireland will become the most responsible and sustainable in the world."
The full white paper on the survey results is available to download from Ricoh's website http://ricoh.ie/
You can Tweet, Like us on Facebook, Share, Google+, Pinit, print and email from the top of this article.
Copyright © 2015, DPNLIVE – All Rights Reserved.