Irish employees off work for an average of 16 days in August says Ricoh survey.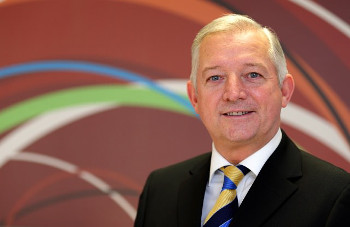 Gary Hopwood general manager Ricoh Ireland Ricoh has announced the results of a survey conducted with 1,253 employees from across Ireland and the UK which paints an interesting picture in relation to the impacts of the holiday season on business and employee performance.
---
August 2014 was unusual and saw employees enjoy more time off work than is normal for this time of year as the month contained five weekends, one bank holiday and five days of annual leave on average per employee according to the survey. This amounts to 16 days out of the office per employee.
The report stated that employers are counting the cost of the large drop in working days in August but need to ensure employees are given all the support and tools they need to increase productivity when the holiday season is over.
Only 30 per cent of respondents said that they are more productive when they come back to work from their holidays. This result may not be surprising as 37 per cent of those surveyed said that they had to carry out work tasks while they were on holiday, with 4 per cent saying they did some work on every single day of their holiday. A quarter (25 per cent) also revealed that they had to come back into the office to perform a work task while on annual leave.
When asked what is the best thing about going away on holidays, employees said that spending more time with family and friends (35 per cent) was most important, followed by being able to relax (33 per cent) and seeing new places / having new experiences (26 per cent). One in fifty admitted that getting away from their boss was the best thing about their holidays. Somewhat surprisingly, almost half of respondents (46 per cent) said they receive enough holidays from their employers and don't need any more.
When asked about the number of smart devices that people take away on holiday, the average is between two and three. This includes smartphones, tablets, laptops, eReaders and MP3 players.
The survey also revealed that 38 per cent of respondents said that their employer provides them with flexible work practices, such as the ability to work outside the office and from home. Of those that said they cannot work outside the office, almost two thirds (64 per cent) said they would like to be given the opportunity to do so by their employers. Recent legislation introduced in the UK gives all employees the right to ask for flexible working to allow a better balance between work and other commitments outside work.
Gary Hopwood, general manager, Ricoh Ireland, commented on the results:
"While many Irish businesses are counting the cost of so many lost working days in August, we still need to find the right balance for employees to be as productive as possible when working and as relaxed as possible when on holidays. Flexible working is all about giving employees the opportunity to work at a time and place that allows them to be more effective with their time and have a better work life balance.
"The introduction of legislation in the UK around flexible working should help organisations and employees there to find the best ways of working together. We would welcome similar legislation in Ireland. Ultimately it's all about using the new technologies and processes at our disposal now to work smarter rather than longer. Respecting people's ability to switch off while on holiday is also crucial."
For further information, please visit www.ricoh.ie
Follow us on Twitter - @DigiPrintNews
Like us on Facebook www.facebook.com/DPNLive - (click the 'LIKED' button/top of page as well)
Copyright © 2014, DPNLIVE – All Rights Reserved.