Maybe it's time to check out dormant funds.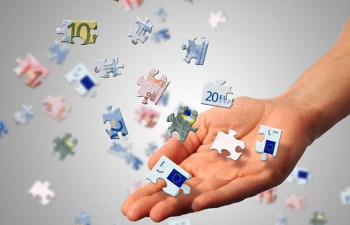 Euro JigsawHave you seen the recent ads about the Dormant Accounts Fund? This is where the proceeds of unclaimed deposit and current accounts, savings certificates, savings bonds, etc., held in financial institutions such as banks, building societies and An Post end up, normally because people have forgot about them, or died without leaving a will.
Believe it or not, right now there is a huge €115m sitting in the fund.
The Irish Banking Federation (IBF) has information about dormant accounts on its website, www.bpfi.ie.
Under the terms of the Dormant Accounts Act, financial institutions are obliged to identify all accounts which have had no customer transactions for the past 15 years and designate them dormant.
The IBF site states: "Institutions are obliged to make reasonable efforts to contact the account holders of accounts designated dormant with a view to ascertaining the wishes of the customer and having the account reactivated via a transaction (debit and/or credit) originated by the customer.
"Where the account holder is deceased, the legal/personal representative of that person can reactive the account in the normal manner."
However, if the account is not reactivated then the funds in the account are transferred to the National Treasury Management Agency (NTMA) which then manages the funds on behalf of the state.
Monies can be reclaimed at any time and remain the property of the account holder. But if not, the funds are used to fund community projects.
Just under €780m has been transferred by banks and insurers since 2003 when they received no contact from customers after 15 years. NTMA has spent a massive €252m since then on good causes, whilst a further €290m has been reclaimed.
The good news is that if you or a relative think you have an old account somewhere, and then go to www.bpfi.ie for information on how to claim it.
You can Tweet, Like us on Facebook, Share, Google+, Pinit, print and email from the top of this article.
Copyright © 2014, DPNLIVE – All Rights Reserved.