Taxes on fuel make up 55 per cent of total price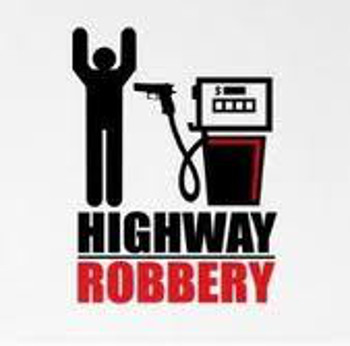 HighwayRobberyI have been noticing for a few weeks now that it seems to take more and more Euros to make the exact same trip from my house in Cavan to Dublin.
At first I though it was the jeep but according to recent figures released by fuel cost comparison website Pumps.ie, it's strictly down to rising fuel prices.
Even the Central Statistics Office has confirmed this with a report that petrol prices have risen 7.3 per cent in the last 12 months and my diesel has jumped 6.3 per cent in the same period.
So what's behind these figures?
Well there are three main reasons.
- World oil prices are rising
- The Euro is weakening against the dollar
- Irish taxes on fuel have increased significantly
Although world oil prices fell back slightly during May and June the trend now is upwards with oil around €115/barrel.
However one of the major factors pushing up fuel costs is increased taxation. Since the emergency budget of October 2008 there have been no less than five separate tax increases on both petrol and diesel. This has resulted in a 20 per cent increase on both fuels and when you factor in rising world prices then the result is the current price at the pumps.
Typically for every €1.70 you spend on a litre of petrol the Irish Government gets 93 cents!
That's a whopping 55%, or over half the cost of that one litre of petrol.
And what does the retailer get out of this you may ask. According to The Irish Petrol Retail Association (IPRA) which represents over 400 independent petrol retailers in Ireland their members earn a measly three per cent.
Call it excise duty, carbon tax, VAT, but Ireland PLC certainly knows how to make an easy killing at the pumps.
Copyright © 2012, DPNLIVE – All Rights Reserved