2014 Property tax deadline causes confusion

and concern for many people in Ireland.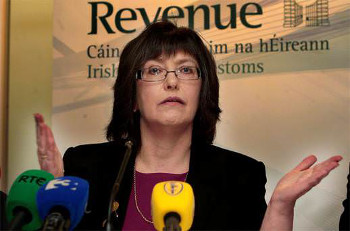 josephine feehilyMany people have received letters from the Irish Revenue Commissioners appearing to demand payment of the 2014 property tax by the 27th November. This has caused confusion and concern to a great number of householders in Ireland.
However, in a statement by Revenue over last weekend, it insisted that homeowners do not have to pay the local property charge before Christmas and that the letters were sent out because it needed time to make arrangements for those who wanted to spread the payments throughout next year.
There is now intense political pressure on the Commissioners to further clarify this situation, particularly with regard to those who wish to make a one off payment by cheque or credit card.
Minister for Transport Leo Varadkar criticised the Revenue and is quoted as saying he was "confused" by its letter sent out to almost one million property owners two weeks ago.
Government sources confirmed that homeowners do not have to pay the tax until January 1, 2014 as any monies paid prior to that would reduce the total income which has been ear marked for next year.
It added that the Revenue Commissioners letters were simply looking to sign people up to regular payment methods for the tax rather than having to chase householders for once off payments. This they said would ease the administration burden for the authority and make the collection of the property tax more manageable.
However, there is mounting political pressure now to change the payment deadlines.
Follow us on Twitter - @DigiPrintNews
Like us on Facebook www.facebook.com/DPNLive - (click the 'LIKED' button/top of page as well)
Copyright © 2013, DPNLIVE – All Rights Reserved.