---
EFI has announced that the Fiery wide-format production RIP will be available for the new KIP C7800 Production Print System in June 2012. It said that this product combination would provide customers with exceptional speed and quality while being cost-effective in the short-run poster production market.
---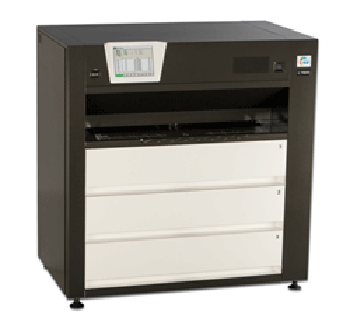 C7800"This new relationship between KIP and EFI will strengthen the KIP C7800 position in the poster production environment, while giving customers the best-performing RIP available, and is the first of several planned product collaborations," said Stefan Spiegel, general manager of Fiery production and proofing solutions at EFI.
Wil Reimer, national technical manager at KIP added:
"KIP bridges the gap between slow wide format inkjet devices and small format high-speed, toner-based digital production devices, and we're pleased to pair the KIP C7800 with the Fiery wide format production system," he commented. "This is a solution for a market that has traditionally been dominated by inkjet devices."
The EFI Fiery high-performance RIP works with most major aqueous, solvent, eco-solvent and UV printers. EFI said that it 'maximizes a customer's investment by reducing production times, unifying production devices and delivering accurate colour on every job'.
The LED-based KIP C7800 print system offers a colour toner-based system for the wide format market. KIP said its print control capabilities and versatile production advantages make high-quality, wide-format printing both fast and cost-effective.
For more information on EFI, visit www.efi.com
For more information on KIP, visit www.kip.com
www.youtube.com/EFIDigitalPrintTech
www.youtube.com/KIPAmericaNovi
Copyright © 2012, DPNLIVE – All Rights Reserved