Automation Arena will debut at this year's Labelexpo Europe exhibition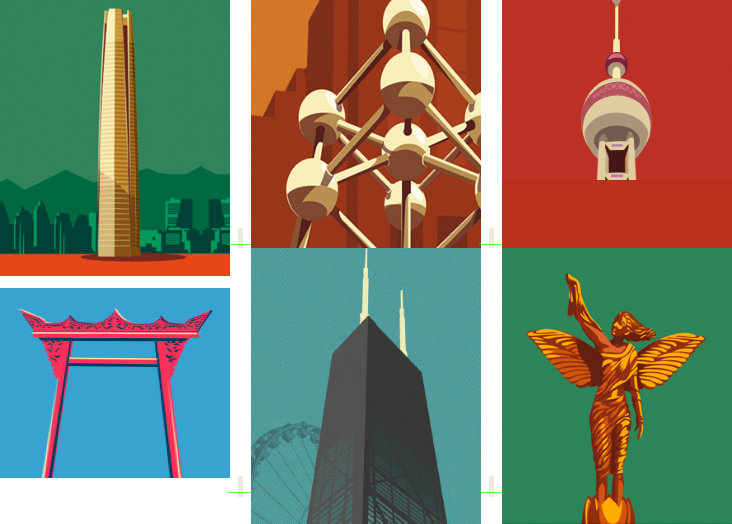 LabelExpo Europe
The organizers of Labelexpo Europe have announced full details of a ground-breaking new feature for 2017. The Automation Arena will debut at this year's exhibition as Labelexpo Europe returns to Brussels Expo 25 - 28 September.
Industry 4.0 is the current trend of automation and data exchange in manufacturing technologies. Demonstrating this shift towards combining industry with the Internet of Things, the Automation Arena is a practical live workshop featuring two automated press lines for digital and conventional label production. It will show visitors how information management can integrate workflow and automate production, working towards better performance, reliability and profitability for today's printer.
Located in Hall 11, the Automation Arena is being held in collaboration with Cerm, Esko, Xeikon, MPS, Kocher + Beck, AVT, Rotocontrol, Matho and Wasberger. Three half-hour long real-time presentations will run daily at 11.00, 13.00 and 15.00 over the show's first three days and once at 11.00 on the final day. These sessions will be filmed live and relayed via large screens to show visitors every single, detailed aspect of the job.
The print jobs run during the Automation Arena will be produced using digital and conventional printing technology. Job creation, artwork uploading and MIS order processing steps will take place in Cerm's system before the pre-flighting, quality checks, proofing and customer approval are progressed using Esko's software platform and automation engine. This will be followed by Cerm scheduling, ink and substrate checking, tool ordering and the sending of JDF files, ready for printing. Both presses will utilize AT740 film from Avery Dennison, with inks supplied by Flint Group.
The conventional print runs will be produced on an MPS EF 430, 8-color press - with no gear cylinder connection, intelligent pressure setting and zero waste roll change - which in turn will be fitted with a Kocher + Beck UR Precision 440 U non-stop splicer unwind and AVT's Helios Product Line inspection. A Rotocontrol RSC 340 WFL slitter and turret rewinding unit will also feature with Wasberger's fully automatic Core Cutter S and Matho's EM180 Cuttopipe waste removal system.
Job files, differing from the conventional print runs, will be sent to a Xeikon X-800 digital front end for batching, step and repeat and preparation of job identification, die-cut, inspection and turret rewinder barcodes for printing on a Xeikon 3300 press with an inline laser die-cutting unit. When the Xeikon press starts its run, the audience will be able to see the different identification barcodes in operation, AVT defect detection, laser die-cutting set-up and rewinder automation.
The final stages in the job automation process will return to the Cerm operator and the audience will be taken through steps including warehousing, job picking, shipping carrier allocation, customer notification and invoicing.
Jade Grace, Labelexpo Europe's project director commented:
"This type of tradeshow feature has never been done anywhere before. The Automation Arena will clearly demonstrate to Labelexpo visitors that automation is not only the promise of tomorrow, but that it's available today.

"To remain profitable, printers need to plan ahead by integrating their pre-press and production workflows with their management operations and connecting their entire supply chain. Printers automating their business will boost their competitiveness and become more agile with lower costs, increased productivity and better reliability, leading to higher profit margins. The Automation Arena will give attendees a good insight into the benefits of automation and a taste of how label and packaging production may evolve over the next five to ten years."
Labelexpo Europe will also be hosting a dedicated master class on MIS and workflow automation on 26 September. Organized by the Label Academy, the five-hour master class will be presented by Mike Fairley and focus on how electronically managing an efficient and profitable twenty-first century operation is able to offer an integrated management information solution.
An early bird discount rate is now available until 15 September with show entry costing €55. Visitors can register online and learn more about the show's feature areas and exclusive Label Academy master classes at www.labelexpo-europe.com.
For event photography, logos or more information about the Labelexpo Global Series, please contact Lee Anne Robertson, PR Manager, Labelexpo Global Series.
Email: This email address is being protected from spambots. You need JavaScript enabled to view it.
Tel: +44 (0) 20 8846 2809
Fax: +44 (0) 20 8846 2801