Océ customer programme for the technology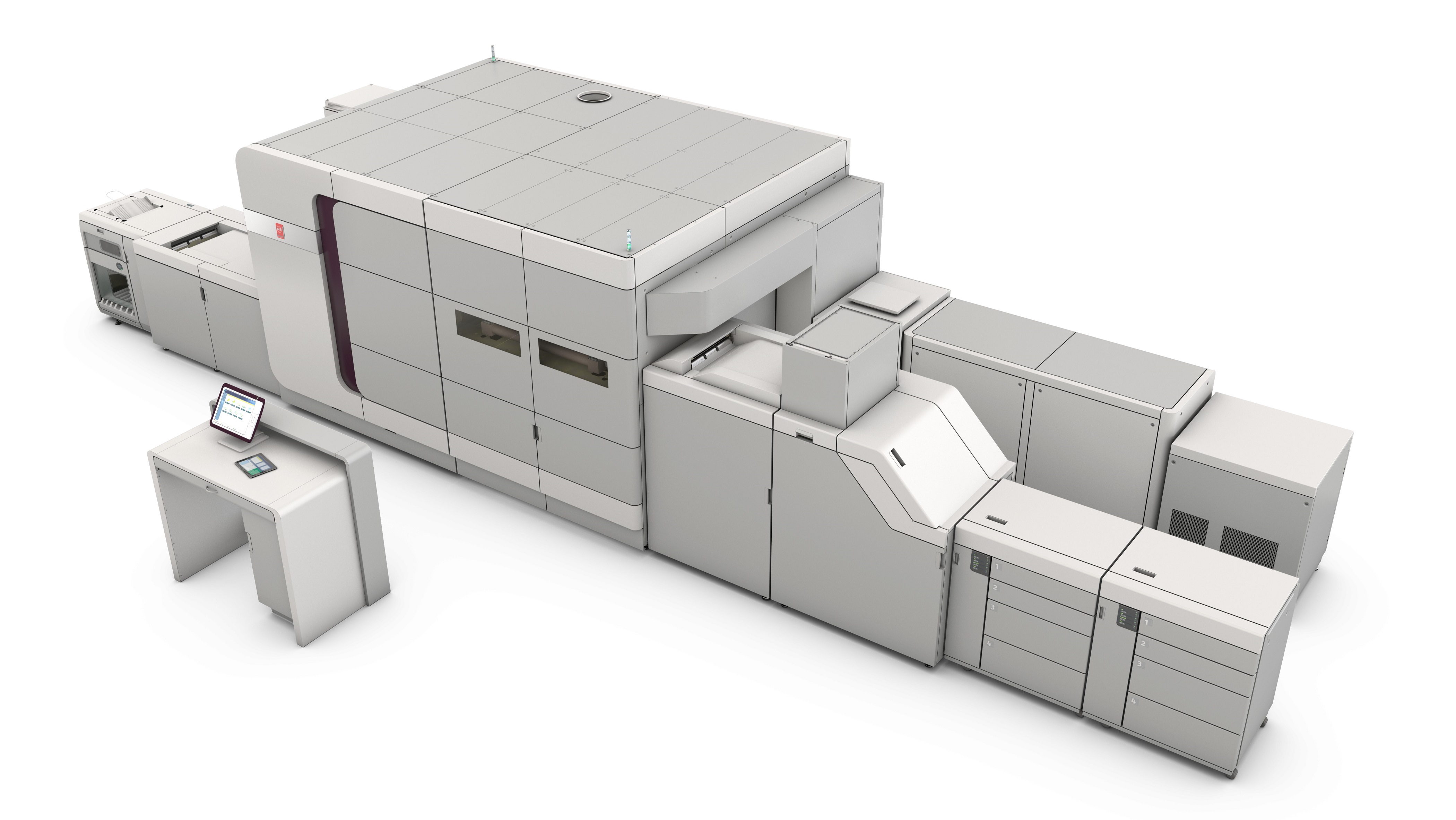 Océ-VPi300 00008
The Océ VarioPrint i300 sheetfed inkjet press – officially launched by Canon Europe in 2016 – is delivering new levels of productivity, flexibility and quality for commercial and corporate customers worldwide, enabling them to meet a wide range of customer needs quickly, efficiently and cost-effectively.
Worldwide there are now in excess of 70 VarioPrint i300 installations, half of which are in the EMEA region. The lead customer programme for the technology began in Germany and the Netherlands in 2015 and customers across a variety of market segments – including direct mail, transactional print, books and manuals –  have reported the benefits of the press's ground-breaking productivity, applications versatility, quality and uptime.
Peter Wolff, Senior Director, Customer Group Commercial Printer and Production CRD, Canon Europe, comments, "As we expected when the product was launched, the innovative concept of the VarioPrint i300 has truly disrupted the market. With this press we are able to give our customers a tool to drive revenue and reduce costs. VarioPrint i300 bridges the gap between cut-sheet toner and continuous inkjet, enabling print service providers to deliver cost-savings and production efficiencies that benefit their customers."
Esser Printsolutions – a German-based digital printing business producing manuals, books and educational materials – first installed a continuous inkjet system in 2014 and following that saw inkjet as the logical continuation strategy for the business, ultimately leading to the installation of the VarioPrint i300 in December 2016. Says Diana Esser, Director, Esser Printsolutions:
"With the VarioPrint i300 we can now economically produce all the applications we could print with continuous inkjet but for shorter runs. This means we can offer customers the complete range from a single copy to a run of many thousands.
 "When you begin to 'think inkjet', the jobs just roll in. We are excited to see what additional volume we can add with the VarioPrint i300. This technology is the perfect symbiosis of productivity and return on investment in high-speed inkjet, with the added flexibility of sheetfed."
With the introduction at drupa 2016 of the ColorGrip solution, which enables high quality output on selected offset coated papers, the applications range of the press was substantially extended. This makes the VarioPrint i300 an attractive solution for businesses producing high quality direct mail, personalised colour books, manuals and educational publications.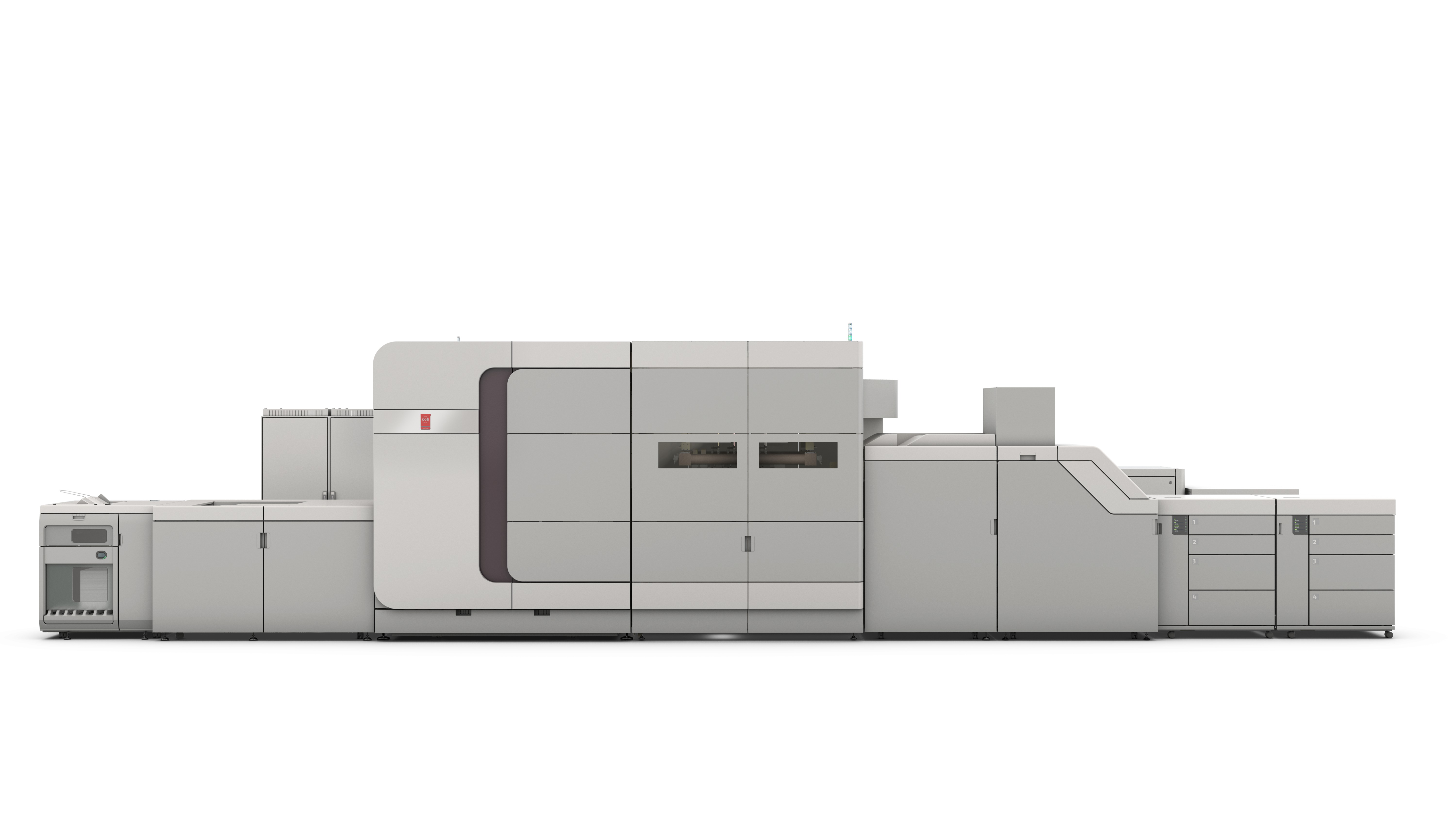 Océ-VPi300 00004 IMPROVEDThe first installations of the VarioPrint i300 with ColorGrip are also proving the press's suitability for more demanding graphic arts applications such as brochures and magazines.
Peter Wolff continues, "Feedback from customers to date has affirmed the true influence this technology can have on transforming business models and delivering value that has previously been restricted.
 "One customer in particular has been able to stop using pre-printed stocks for a large proportion of its work, meaning they can offer their customers greater flexibility and cost savings. For them, this migration from documents printed in monochrome on pre-printed colour pages to full colour production has enabled a 30% saving for their client on the total document logistics cost," added Wolff.
Book printers have also been able to migrate mono books to full colour as the VarioPrint i300 technology has enabled them to work with new pricing models. For example, Digiforce in The Netherlands has served its publishers with 120,000 full colour books in seven weeks during their peak production.
"These examples are testament to the success and reliability we are witnessing with VarioPrint i300 technology," concludes Wolff.
The Océ VarioPrint i300 will be shown at Hunkeler Innovationdays 2017 producing a range of books in different formats, including the 'Lucerne in Your Pocket' travel guide.  The press will also produce a personalised direct mail postcard as part of an integrated direct marketing campaign for Aston Martin by Hackett. A hard-cover book produced by Canon customer Scanlaser, will also be used as a print sample at the event.