Company goes continental with G-Floor at FESPA 2015.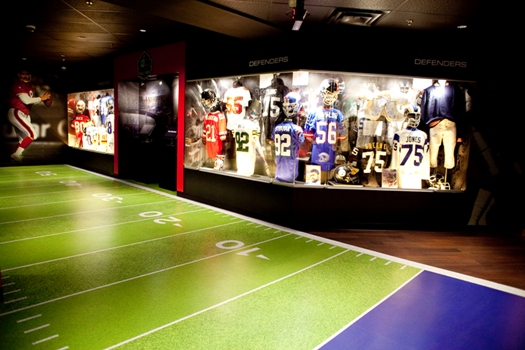 G-Floor provides an innovative and durable solution to printed flooringWith FESPA 2015 just around the corner on 18 May in Cologne; a leading printable materials supplier, Soyang Europe has announced it is to exhibit alongside its Chinese counterpart, Soyang Technologies, showcasing its core product range as well as its innovative printable flooring; G-Floor.
Soyang's extensive product portfolio comes under the catchy name of 'Every Surface Covered', a theme designed to attract and help wide and grand format printers. At FESPA it will be showing visitors its substantial array of printable media, such as its textile products, SoFlat non-curling banner material and SoFlex frontlit PVC banner. Alongside this, Soyang Europe will position its printable flooring materials, including the acclaimed and popular G-Floor, as its focal point for the show.
"The UK market has rapidly embraced G-Floor and the exposure we've had over the last 12 months has raised the awareness of this highly creative and innovative product," explained Soyang Europe's managing director, Mark Mashiter. "FESPA is a very important show for us, giving us the chance to acquaint the European market with clever materials like G-Floor that will add revenue streams to businesses and allow delivery of highly creative projects, such as exhibition and retail floor graphics."
Printable on grand format LED UV machines, G-Floor offers a unique solution that, Mashiter confirmed, has led to valuable contracts being won by their print-providing customers. "G-Floor is a serious, value adding substrate," he stated. "Not only can printers achieve a high margin, but offering fitting services adds to the revenue potential too. We're seeing high profile brands adopting printed G-Floor for use in their public spaces because of its versatility, longevity and the fact it can be installed with so little disruption."
Soyang Europe and Soyang Technologies can be found at FESPA in Hall 6 (stands S114 and R108) at the Koelnmesse, Cologne, Germany on 18th – 22nd May 2015. Further information about Soyang Europe can be found by visiting www.soyang.co.uk. For visitor information about FESPA 2015 visit www.2015.fespa.com.
You can Tweet, Like us on Facebook, Share, Google+, Pinit, print and email from the top of this article.
Copyright © 2015, DPNLIVE – All Rights Reserved.