With Roland DG at ITMA 2015.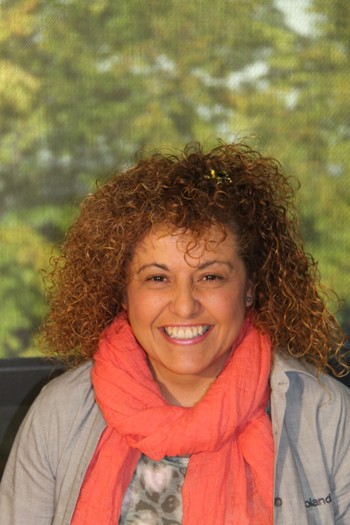 Encarna Luque Roland DGVisitors to the Roland DG booth(H18-H101)at ITMA 2015 are invited to 'go digital' with a wealth of cutting edge digital wide format print technologies to explore and a vast array of profitable applications to discover.
On an energetic and interactive booth, Roland will bring its digital sublimation and print & cut technologies to life, demonstrating each stage of the production process with 'real-time' workflows – from initial designs through to finished garments and samples for visitors to take away.
The booth will be packed with creative and innovative samples including fashion, sportswear, interior decor and soft signage. 
Copies of Roland's Dye Sublimation Guide, which outlines the exciting commercial opportunities that digital sublimation printing presents, will be available for visitors at the event.
Encarna Luque, Business Development Director for Roland DG states:
'As a company with a heritage in the textile and garment sector, Roland DG is excited to be participating in ITMA, one of the leading global shows for the industry.'

'We want to inspire and help visitors to understand how going digital with Roland's sublimation and print & cut technologies can benefit their businesses; whether they are currently using analogue textile technologies and considering a move to digital, or are looking to add to their existing digital device portfolio.'

Encarna Luque continues:
'Customers will be particularly interested in the cost efficiencies and increased margins offered by our digital solutions and the versatility; in terms of outputs and the sheer range of applications. Also, the flexibility to adapt production to the requirements of end customers with 'just in time' processes, short runs and samples on demand. The reliability of the technology is another great benefit, enabling unattended printing to optimise production.'
At the show, which takes place in Milan, Italy from 12th – 19th November, Roland will showcase an exciting and varied range of technologies including the affordable and intuitive Texart digital sublimation RT-640 printer and accompanying CS-64 calender unit.
For short runs and the customisation of items such as t-shirts, caps, shoes, bags and accessories, Roland will be demonstrating the versatility of its integrated print & cut solutions including the best-selling VersaCAMM series* and BN-20 desktop print & cut device.

Budding entrepreneurs will be inspired by the ability of the VersaUV LEF-20 desktop flatbed to print directly onto a vast number of objects, transforming them into profitable, personalised items.
Encarna Luque concludes:
'With a comprehensive range of technologies which offer significant profit-making potential, we very much look forward to welcoming customers at ITMA and exploring with them the ways in which Roland technology can help grow their businesses.'
For more information please visit www.rolanddg.eu / www.rolanddg.co.uk
You can Tweet, Like us on Facebook, Share, Google+, Pinit, print and email from the top of this article.