Launch of new sublimation colours for brighter sportswear, fashion and interior décor.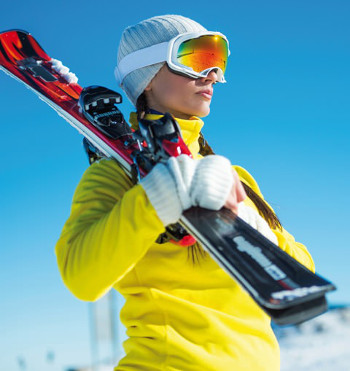 Kiian Digital's new vivid fluorescent transfer sublimation inks are designed for attention-grabbing graphics on sportswear and other textile printing applicationsKiian Digital's Digistar range has been expanded to now include vivid pink, yellow and green* fluorescent transfer sublimation inks. These new additions are designed for attention-grabbing graphics on sportswear and other textile printing applications and are scheduled for launch at SGIA in Las Vegas, USA, October 22-24.
The company said that these new fluorescent colours take digital textile printing further into the mainstream enabling businesses to offer new benefits to customers by providing a wider choice and add value with individual and limited edition applications as well as higher quality production runs.
In common with Kiian Digital's existing ranges, the new inks boast excellent drying properties, high chromatic performance and a wide colour gamut. Kiian Digital added that these innovative features, along with all other formulations, are available through the company's worldwide network of distributors and via direct sales.
The Kiian ink portfolio is matched to specific print heads for optimum performance and the highest quality results. Digistar PES HD-One inks are designed and formulated for the first generations of Epson piezo-print heads. Digistar Hi-Pro inks, tailored for the latest DX7 generation heads, can be used with earlier versions and are designed for printing onto light and/or low coated papers. Digistar K-One transfer sublimation inks are formulated for use with the high capacity Kyocera print heads.
"Bright colours on textiles have never been more important and, by providing popular fluorescent colours for digital printers, we're enabling vibrant sportswear to be readily available virtually on-demand, for time-sensitive events as well as normal use," said Alessandra Borghi, Sales Director at Kiian Digital. "It's not just sportswear; digital textile printing is becoming an increasingly important factor in fashion and interior décor where colour, performance and immediate availability are also crucial."
*Green option available with Digistar HD-One ink only.
http://www.kiian.com/en/kiian_digital
You can Tweet, Like us on Facebook, Share, Google+, Pinit, print and email from the top of this article.
Copyright © 2014, DPNLIVE – All Rights Reserved.