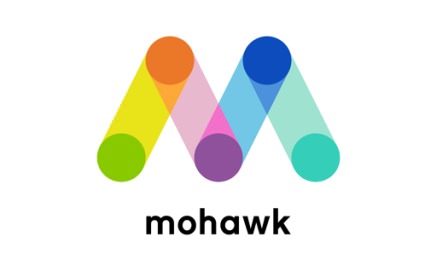 MohawkMohawk Fine Papers Inc. has announced plans to transform the company's business model with the emphasis focused on the opportunities it sees with digital technology. The changes include a new name, website, brand identity, advertising campaign and a move to concentrate more on high margin papers and products as well as new partnership deals and strategic acquisitions.
The company was founded in 1931 in upstate New York, where the Hudson and Mohawk rivers come together and today it has a global presence and continues to expand its market base.
Thomas D. O'Connor Jr., the company's chairman and chief executive officer is quoted as saying; "Technology disrupts, recessions clarify, and successful companies reinvent. That's what we're doing right now."
The company believes that while traditional print is in decline the opportunities presented by what it terms 'the new generation of print' are significant. One of the first noticeable changes is the name change to Mohawk which has been implemented this week (Monday 16th April 2012) along with reducing its current 22 paper grades/brands down to just six.
The new-look Mohawk site has already set the agenda for this product range: Fine Papers, Digital Products and Envelopes.
The company, which says it is the largest privately owned manufacturer of fine papers and envelopes for commercial and digital printing in North America, has it main plant on Saratoga Street in Cohoes, an incorporated city located at the northeast corner of Albany County in the US state of New York. A second plant is located in Waterford, a town in Saratoga County, New York.
MOD 
Copyright © 2012, DPNLIVE – All Rights Reserved