Momentum continues after doubling of

Radius ERP new customer acquisition rate.
---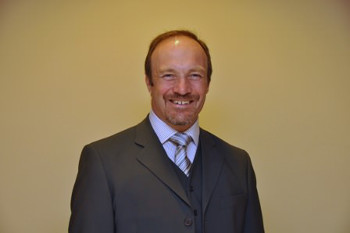 David Taylor, general manager, EFI RadiusEFI™ has announced a significant increase in EFI Radius ERP software installations and new UV and LED inkjet printer sales among customers in the corrugated, folding carton and flexible packaging markets.
---
It said that the number of net new Radius customers doubled year-over-year between 2012 and 2013. Distinct Packabilities, Shepherdsville, Kentucky, US; Hub Labels, Hagerstown, Maryland, US; K-1 Packaging Group, City of Industry, California, US; Netpak Packaging, Montreal, Canada; and several additional businesses added Radius systems last year. The continued growth in the Radius installed base comes from converters of all size and types, from smaller, single-plant implementations to large-scale, multi-plant and multinational deployments.
One EFI customer, Alex Elezaj, chief operating officer of Center Line, Michigan, US-based Whitlam Label, notes that the ERP advantages with Radius software reflect the overall positive experience Whitlam has seen working with EFI. "Technology has evolved tremendously in the last five years with EFI," said Elezaj. "Not only has the company provided us inkjet digital printing capabilities with an EFI Jetrion press, the company's EFI Radius ERP has been just a spectacular program for us as well."
EFI added that its customers are expanding their investment in packaging technology beyond the increase in Radius ERP deployments. While much of the expansion comes from traditional converters bolstering their operations, commercial printing and signage firms are also making strategic purchases to establish profitable packaging operations. In response to the demand, EFI has continued to develop its portfolio to include more packaging hardware and software.
EFI's expanded offerings in the packaging market include:
Corrugated and folding carton packaging applications using the EFI VUTEk® HS100 Pro high-speed inkjet press and EFI's new material edge guide (MEG) system.
New, greener flexible packaging and label production capabilities with the launch of the LED inkjet EFI Jetrion® 4950lx narrow-web press.
Technology from the April 2014 acquisition of Rhapso Group, a manufacturer of one of the world's leading software products for corrugated packaging production scheduling, PC-TOPP.
"The continued growth and interest EFI is seeing in this market reflects our ongoing commitment to be a valued partner for businesses that want to take advantage of the accelerating opportunities in packaging," added Frank Mallozzi, senior vice president, worldwide sales and marketing, EFI. "We are very proud to work with many of the world's best packaging converters and, as always, we are committed to helping them grow profits, reduce waste and cut costs using the most innovative digital printing and workflow technologies available."
EFI commented that the improvements customers made last year implementing Radius systems was followed by strong momentum with its January 2014 Connect users group event. Connect had record attendance, including the highest-ever number of Radius users.
During Connect, EFI Radius's product management team shared initial details on a new version of the Radius ERP software that incorporates technologies EFI has developed or acquired over the past year. Available June 2014, EFI Radius version 15.1 offers new features and enhancements, including a mobile CRM module; improved scheduling with EFI's world-class PrintFlow® plant optimisation software; web-based, EFI SmartLinc multi-carrier shipping features; and an EFI Radius customer web portal.
"This is an exciting time for EFI and our customers," according to David Taylor, general manager, EFI Radius. "With our strong track record of smart acquisitions and internal R&D, EFI Radius customers are able to benefit from improvements in our software platform that support increased profits through cost reduction, higher productivity and improved workflow."
Packaging converters are also increasingly turning to EFI for digital printing solutions that make short- to medium-volume production faster, more efficient and more profitable. To meet increased demand for larger-format digital technologies that offer a better return on investment, EFI has improved the packaging capabilities of its VUTEk inkjet products. Future improvements, including continued expansion of EFI's advanced, LED-curing inkjet technology, will give converters even more digital packaging printing opportunities.
And, in EFI's Jetrion product line - the leading inkjet press technology for the converting space - the new Jetrion 4950LX LED press prints on a broader range of label substrates and gives users the ability to produce flexible packaging as well as labels. The press's "cool cure" LED platform uses significantly less energy, reduces waste, and saves resources and money with longer-lasting LED lamps, all of which makes it a greener, more cost-effective product that meets converters' needs for sustainable, profitable printing.
According to Deb Warner, founder and president of the first US Company to install the EFI Jetrion 4950LX press - Columbia Tennessee-based Graphic Label Solutions - the press's green production benefits are important. "The brands we work with are all setting goals for sustainability, and they want suppliers who share that commitment," said Warner. "When I first saw EFI Jetrion inkjet technology, I knew it would help us offer high quality while reducing waste. LED is the missing piece I need to really address what our clients are looking for from a sustainability perspective."
For more information about EFI products, visit www.efi.com
Courtesy of EFI
Follow us on Twitter - @DigiPrintNews
Like us on Facebook www.facebook.com/DPNLive - (click the 'LIKED' button/top of page as well)
Copyright © 2014, DPNLIVE – All Rights Reserved.