HP Scitex FB7600 upgrade, expanded Latex media options and metallic printing.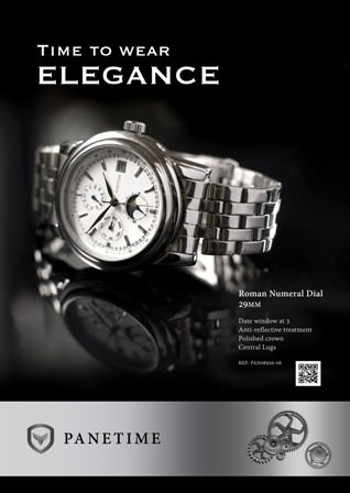 FB225 Light Black Scitex Ink creates smoother grey solids and improves neutralityHP has unveiled new ink and media options for its large-format sign and display portfolio at ISA Sign Expo in Las Vegas, 4th – 6th April.
The company also introduced the HP Scitex FB7600/FB7500 Enhanced Color Pack upgrade for the HP Scitex FB7600 Industrial Press. This is designed to provide a scalable ink option to improve its clients colour needs so that point-of-purchase (POP) applications can be delivered with high image quality.
Offering a six-, seven- or eight-colour configuration, the first inks available for the colour pack are the HP FB225 Orange and Light Black Scitex Inks. The FB225 Orange Scitex Ink has been introduced to give a broader gamut for vivid colours with more realistic skin tones. It also has improved spot matching for brand colours with increased analogue-to-digital consistency. The HP FB225 Light Black Scitex Ink has been included to create smoother grey solids and improve neutrality. This ink can be added to the press' six process colours, which HP contends should allow PSPs to enhance image quality and achieve higher productivity.
"With the Enhanced Color Pack, our digital colour capabilities have achieved a new level in quality with the ability to print true oranges and greys," said Dan Kimmerly, graphics director, KDM P.O.P Solutions Group. "Since the installation, KDM has been awarded new business solely because we can now match orange brand colours with digital, with one client even commenting that a sample printed using the new HP FB225 Orange Scitex Ink was the 'best digitally printed orange they have ever seen.'"
The colour pack and inks are expected to be available worldwide on 1st May 2013.
Expanded HP Latex media options
In order to improve service quality and availability of HP-branded sign and display media for HP Latex Inks, the company has announced that it has entered into a licensing agreement with Brand Management Group (BMG) which specialises in media distribution worldwide. Under the terms of this agreement, BMG will source, market and distribute a limited portfolio of HP-branded media, while HP will continue to develop advanced media coatings and treatments. It's important to point out that HP media products available from BMG are limited to those intended for sign and display applications, optimised for HP Latex Inks and available on 3-inch cores. BMG is expected to begin distributing HP-branded media through its global network of dealers on 1st May 2013.
Back in 2012, HP announced its intension to work with leading substrate suppliers to co-develop new media using ColorPRO Technology. Aurora Specialty Textiles Group, Inc. and Cooley Group are the first companies to introduce sign and display media solutions engineered with this technology. It has been confirmed that both companies will develop, manufacture and distribute textile substrates for use with HP Latex Inks and non-PVC banner solutions for use with HP Latex and UV ink solutions, respectively. These new media options are expected to be available in late summer 2013.
HP Latex owners can now select media from a range of third-party suppliers with the new Media Certification Program for HP Latex Inks. The programme is intended to streamline the media selection process and identify the most appropriate substrates tested with HP Latex Inks and printers, including media engineered with ColorPRO Technology. Approved substrates will feature a "Certified for HP Latex Inks" icon in the media solutions locator.
High-value metallic printing solution for HP Scitex FB700/500 Industrial Printers
After the introduction of the HP Scitex FB7600 Industrial Press, HP announced a metallic colours effect application, supported by HP software partner Color-Logic, for the HP Scitex FB700 and FB500 Industrial Printers. The Color-Logic software enables companies to produce metallic effects which are suitable for high-quality retail and POP applications, as well as package prototyping. Expected to be available shortly, the new offering requires the Color-Logic Printers Design Suite & License, HP FB251 Scitex White Ink and HP-approved media for metallic substrates.
"To remain competitive, sign and display PSPs are constantly looking for ways to evolve their businesses from a single core specialty to producing a variety of applications under one roof," said Xavier Garcia, vice president and general manager, Sign and Display Business, HP. "These application enhancements, new media options and alliances allow our customers to confidently expand into new markets, helping them strategically grow their service offerings."
More information about HP large-format sign and display solutions is available at www.hp.com/go/signanddisplay
Follow us on Twitter - @DigiPrintNews
Like us on Facebook www.facebook.com/DPNLive - (click the 'LIKED' button/top of page as well)
Copyright © 2013, DPNLIVE – All Rights Reserved.