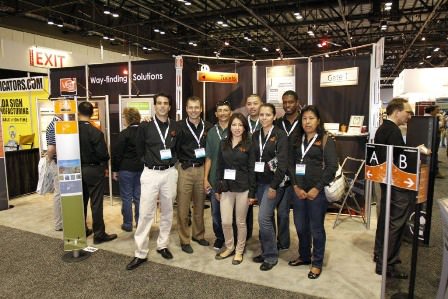 Vista ISA1
Vista ISA3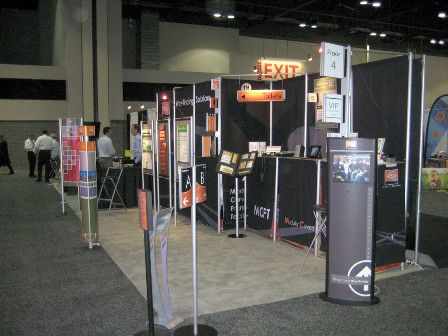 Vista ISA4
Vista System International has introduced GreenSquare's flat modular signage products to many visitors to the ISA International Sign Expo 2012, which took place on March 22nd-24th in Orlando, Florida.
The world leader in modular signage solutions said hundreds of people visited its booth and saw the new flat modular sign system. They received comprehensive information on the flat and curved signage products sold by Vista System. Up to 1,500 complimentary samples of the new flat signs and 120 promotional travel kits containing sign samples were handed out fto participants. Overall, the  feedback was positive and many showed interest in the new flat system.
Vista System recently acquired GreenSquare, a young Australian flat modular sign system manufacturer and distributor. The acquisition was a strategic effort to provide the international sign industry with a comprehensive product offering covering both curved and flat signage solutions.
Vista has a distribution centre in Arklow, Co Wicklow, Ireland.
A video of the buzz around Vista System's booth can be watched here: www.vistasystem.com/ISA-2012
GreenSquare's
Vista sign System Ireland
http://www.vistasystem.com/Ir-home.html
Copyright © 2012, DPNLIVE – All Rights Reserved