This technology is making an impact, but is it all positive?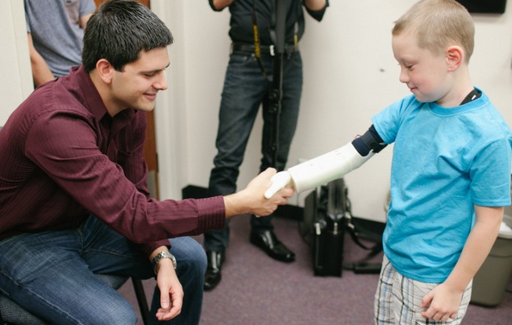 limbitless solutionsLimbitless Solutions is a company with a generous goal. They want to make affordable 3D printed limbs for kids in need of prosthetics. The not for profit organization run by engineering students at the University of Central Florida made news early in March 2015 when they made their first arm for a seven year old boy named Alex. It wasn't just any bionic arm, it was an arm modeled after an Iron Man suit of Marvel fame. The video of Alex receiving his arm went viral with millions of views. Microsoft OneNote, and the Collective Project collaborated with Limbitless Solutions to bring the ambitious project to life, but it wasn't just their efforts that made the video go viral, it was who delivered the arm. Tony Stark himself, Robert Downey Jr personally delivered the arm to Alex, making it an unforgettable experience.
The Limbitless Solutions story is just one of many related to a technology that is taking the world by storm. It is not a new technology as engineers and manufacturers have been using 3 dimensional CAD models since the 1980's using metal, plastic, and wax. Recent years have seen the technology become much more affordable and it seems that people are printing just about anything from uniquely designed household items, to spare parts for broken items. Education programs have been revolutionized with this design technology that is easy to learn. Business is even using it for lower cost and faster manufacturing.
You can view a video here of 3d printing a human kidney
However, 3d printing technology has its critics too. Many are concerned with the environmental impact of the machines as usage increases and people make an excess of useless trinkets leading to a lot of plastic waste. Energy consumption of the printers is significantly higher than other manufacturing methods to make similar items, sometimes up to 50 – 100 times more. The two most common plastics PLA (polylactic acid) and ABS (Acrylonitrile Butadiene Styrene) are also cause for concern. A study by the Built Environmental Research Group at the Illinois Institute of Technology found that printers can produce billions of nano sized particles in the air every minute. Because of this, some estimate that 3d printers produce up to 40% waste. While none of the compounds in the plastics are known carcinogens, there is a concern about the effects of breathing in the plastic particulates.
The environmental impact of 3d technology isn't all doom and gloom though. 3d printing gives many businesses direct access to making goods they would otherwise have to buy from a manufacturer. Some say, it may revolutionize the manufacturing industry. Mass production produces a massive amount of excess goods, many of which never get sold. What happens to these items? They still need to be shipped to facilities that can sell them, and then shipped back. The fate of these items is likely that they will be destroyed. The total process can use considerable energy. 3d printing is the opposite of mass production by giving the consumer or manufacturer the ability to produce goods on an as needed basis. Raw materials required for printing can also be shipped in a much more efficient manner than a completed product, reducing the amount of fossil fuels used in the process. While detractors point to the amount of waste that 3d printing generates, manufacturing generates a lot of waste products as well. Injection molding, which can use metal, produces a lot of scrap, which is then reused but not before it is re-melted, a process which uses more energy than 3d printing.
When comparing desktop 3d printing to traditional manufacturing methods, basic 3d printing may use considerably less energy and cost much less when taking into account production and shipping. That doesn't mean it is quite ready to take over the manufacturing world. There is a steep learning curve for the average person to learn 3D modeling software. The strength of goods are not nearly that same as their mass produced counter parts and on many, they do not have the same polished look. At the moment, plastic is the only material that a can be used for at home printing and on many models, only one color at a time.
There are some amazing innovations coming out of the 3d printing world, yet we are in the early stages of what this technology can do on a small scale manufacturing level. As with many other technologies before it, 3d printing is met with both awe and skepticism. If the past is any indication, it will gradually become more cost effective for consumers and small business owners, with each new model providing improved capabilities and environmental impact. It remains to be seen what its overall impact will be but rather than debate it, let's just enjoy the ride.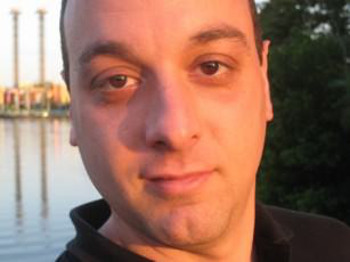 Daniel J SteigerBy Daniel J. Steiger
If you have any comments please contact Daniel at This email address is being protected from spambots. You need JavaScript enabled to view it.
You can Tweet, Like us on Facebook, Share, Google+, Pinit, print and email from the top of this article.
Copyright © 2015, DPNLIVE – All Rights Reserved.