Can Tesla produce a more affordable electric vehicle?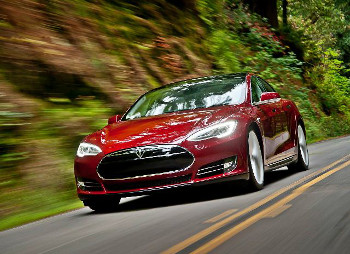 Tesla Model STesla Motors Inc made headlines on Thursday, September 4th when it decided that it would choose Nevada as the site for the advanced battery factory that it has been planning to build.  Nevada Governor Brian Sandoval and Tesla Chairman and CEO Elon Musk announced the plans to build a $5 billion dollar, 5million square foot "Gigafactory" in the Tahoe-Reno Industrial Center in Northern Nevada.  Sandoval said the deal will "Change Nevada forever" and the deal will generate up to $100 billion in economic impact for the state.  Tesla plans to have the factory built by 2017.
---
As part of the deal, Tesla will receive massive tax breaks worth up to $1.3 billion, far exceeding the $500 million that Musk was seeking.  Tesla must invest $3.5 billion into the state of Nevada as part of the deal.  Some people are skeptical at the agreement and think the tax money should go to small business and education.  Many economists feel that incentives of this size will not correlate to economic development.  Others are more optimistic about the deal.  Estimates suggest that up to 6000 local workers will be involved in the construction of the factory.  Indirectly, Tesla's "Gigafactory could have an even greater impact.  A potential housing boom is possible as people will look to live close to the area, also attracting more housing developers.  Other companies could also become attracted to the area as well, creating more jobs, and infrastructure.  
The Tesla roadster was the first offering by the company and was the first all electric vehicle sold in mass production in the United States.  With a base price of $109,000, 2400 cars were sold in 31 countries between 2008 and 2012.  Telsa's current offering, the Model S is an attempt at a more affordable electric car which starts at $57,000.  The performance model comes with an 85 KW.h battery pack which has a range of 265 miles per charge, or the equivalent of 89 miles per gallon.  The Model S has seen its share of success with rapidly growing sales.  In 2012, the first year the Model S was available, 15,000 units were sold, in 2013 that number jumped to 22,477.  The company expects to sell 35,000 cars by the end of 2014.  It was the third best selling electric vehicle in the US in 2013 behind the Nissan Leaf and Chevy Volt.  In Norway, the Model S was the best selling car in September 2013 accounting for 5.1% of new cars registered and in March 2014, it became the best selling car in a one month period, grabbing 10.8% of new cars registered.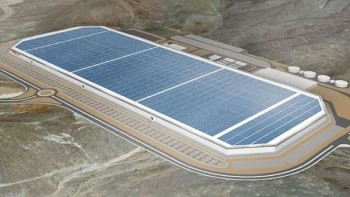 A computer rendering of Tesla's new battery plantIn June, Tesla announced the Model 3, a vehicle that will retail for about $35,000.  Elon Musk stated the goal was now to increase production from tens of thousands of vehicles to hundreds of thousands of vehicles.  When the new factory is complete, Tesla says that it will be able to mass produce lithium ion batteries in a more cost effective manner.  This will bring the company closer to its plans to produce a more affordable electric car.  Some rumors say that the Model 3 will also be 20% smaller than the Model S, which would also bring costs down.  While Tesla has seen its share of growth, it needs to compete with companies that already have affordable offerings like the Nissan Leaf and Chevy Volt.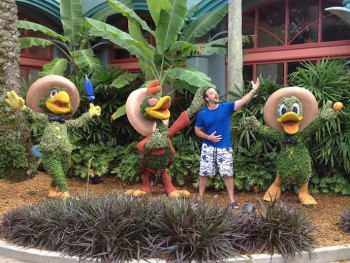 "Nothing is at last sacred except the integrity of your own mindAside from a huge factory and increased production, Tesla has other long term goals as well.  One includes interest in a possible deal with Toyota in order to boost production.  Toyota has not confirmed that specific plans were in place, but expressed a desire to form a relationship with Tesla.  Elon Musk also discussed the company's plans to make self driving care.  "Self-driving cars might be on the roads faster than most people think" he said.  Tesla would develop the systems and software but outsource the hardware involved.  All Tesla cars may have the autopilot feature and could be available in as little as five years.
High prices and low production have hindered the growth of electric vehicles.  Lack of charging stations is also a problem facing potential buyers.  The industry however is growing and Tesla's new factory, if successful, could impact on it as automakers will continue to find ways to lower costs and increase production.  The next few years will be critical to the success of the electric vehicle industry.
By Daniel J. Steiger
This email address is being protected from spambots. You need JavaScript enabled to view it.
Follow us on Twitter - @DigiPrintNews
Like us on Facebook www.facebook.com/DPNLive - (click the 'LIKED' button/top of page as well)
Copyright © 2014, DPNLIVE – All Rights Reserved.