Eastman Kodak, which invented the first hand-held camera, has filed for bankruptcy protection in the US. The story behind this iconic company begins with its founder George Eastman who was born July 12th, 1854 in the village of Waterville in upstate New York.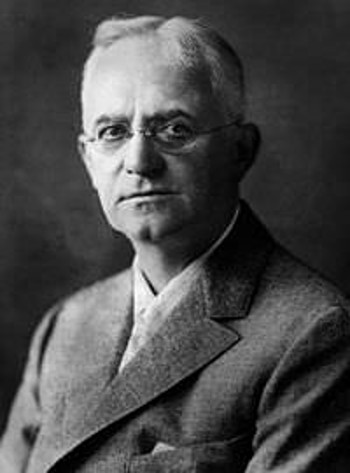 George EastmanHe started out as a messenger boy with an insurance firm. At night he studied accounting at home and in 1874, after five years in the insurance business, he was hired as a junior clerk at the Rochester Savings Bank. His salary tripled – to more than $15 a week.
Aged 24, Eastman planned a holiday to Santo Domingo in the Dominican Republic. A co-worker suggested he record the trip so Eastman bought a photographic outfit with all the paraphernalia needed to capture the visit.
Back then, the camera was as big as a microwave oven and needed a heavy tripod. He also required a tent to spread photographic emulsion on glass plates before exposing them, and develop the exposed plates before they dried out. Along with all this came chemicals, glass tanks, a heavy plate holder, and a jug of water. It also cost him $5 just to learn how to use it to take pictures.
Eastman never made Santo Domingo – but he did become completely immersed in photography and made it his life's ambition to simplify this complicated process.
By day he worked at the bank; by night he experimented at home in his mother's kitchen.
He had heard that photographers in the UK were making their own gelatine emulsions which allowed plates coated with it to remain sensitive after they were dry and could be exposed at leisure. Eastman took a formula from a British journal and began making his own emulsions.
It took three years of photographic experiments before he identified a workable formula. By 1880, he had not only invented a dry plate method, but had patented a machine for preparing large numbers of the plates which he quickly turned into a commercial venture of making dry plates for sale to other photographers.
After setting up his company, Eastman famously said: "The idea gradually dawned on me that what we were doing was not merely making dry plates, but that we were starting out to make photography an everyday affair."
He continued to experiment, concentrating particularly on the use of a lighter and more flexible support than glass. His first approach was to coat the photographic emulsion on paper and then load the paper in a roll holder. The holder was used in view cameras in place of the holders for glass plates.
Although this new method was immediately successful the paper was not. As the carrier for the emulsion the paper grain reproduced in the photo.
Eastman persisted until he found a solution that worked. It involved coating the paper with a layer of plain, soluble gelatine, followed by a layer of insoluble light-sensitive gelatine. After exposure and development, the gelatine bearing the image was stripped from the paper, transferred to a sheet of clear gelatine, and varnished with a cellulose solution that forms a tough, flexible film.
He had developed the transparent roll film and roll holder.
Eastman soon realised that inventing a process did not mean overnight success.
But he firmly believed in the power and importance of advertising. The brand name chosen was Kodak and soon the first Kodak products were advertised in leading papers and periodicals. Eastman wrote every ad himself and coined the slogan: "You press the button; we do the rest" when the first Kodak camera was introduced in 1888.
Eastman's inventive genius made photographers of us all.
Sadly, he was plagued by a progressive disability resulting from a hardening of the cells in the lower spinal cord, and committed suicide on March 14th, 1932 aged 77.
And so fast forward. Kodak chairman and chief executive Antonio Perez said recently in a statement on the bankruptcy filing: "The board of directors and the entire senior management team unanimously believe that this is a necessary step and the right thing to do for the future of Kodak."
At the end of September last year, the group had assets of $5.1 billion and liabilities of $6.75 billion.
Perez added: "Now we must complete the transformation by further addressing our cost structure and effectively monetising non-core intellectual-property assets. We look forward to working with our stakeholders to emerge a lean, world-class, digital imaging and materials science company."
What George Eastman would think of all this? The irony is that Kodak today still holds digital-imaging patents used in virtually every modern digital camera, smartphone and tablet.
To hold the key and never use it means you never really knew what it was for in the first place.
Copyright © 2011, DPNLIVE – All Rights Reserved