Company to showcase Industrial "Smart Inks" at InPrint.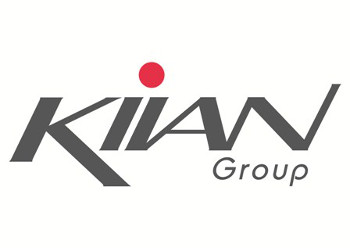 kiian Italian based Kiian Group, a leading international supplier of inks for textile and industrial markets, has confirmed it will showcase the company's inks for industrial print production at InPrint 2014 (Hannover, Germany, 8th -10th April).
Kiian is set to launch 'K-One', which is a new ink designed specifically for the Kyocera inkjet print head. The K-One product has been developed to provide new possibilities for Kiian customers as it broadens its digital textile ink range within the industrial sector to suit high productivity and quality of production, something which is essential for industrial level textile print production.
Roland Biemans, Marketing Director of Kiian Digital explained, "This launch aligns with our strategic commitment to innovation. The potential of the K-One ink is very exciting as it enables high productivity allied to outstanding finish which is what our customers are accustomed to with our other solutions already."
The Kiian Digistar K-One product follows last year's launch of a specific ink formulation for the Ricoh head, the Digistar Gen-R, and is part of a strategy to extend Kiian's position in developing and supplying inks for sublimation transfer textile printing.
Biemans continued, "It is my opinion that K-One is the best ink for the Kyocera head available on the market today. It enables better quality, faster productivity, vivid colours, superior black outlining and excellent fastness on a wide range of textiles. Moreover, it doesn't need any risk labelling and it has been thoroughly tested at several sites across the globe. All these characteristics make the K-One product a very compelling option for industrial level production."
As well as the K-One launch, Kiian Group will be showcasing their specialty industrial ink range for the 'Smart' Printing of tablets and smartphones.
Frank Jellinek, Sales & Marketing Director, Kiian Specialty Inks explained, "In recent years we have seen an increase in demand for our industrial inks as they perfectly suit the printing required for the glass used in the production of smartphones and tablets. As this market continues to grow, our plans are to continue to invest in improving our ink formulations to meet an insatiable demand for our smart ink products."
Kiian Specialty Inks will also display various highlights of its broad product range for industrial printing. This includes in-mould decoration and slide decal technology for the production of bicycle helmets and frames, pad printing solutions for tagless label printing on textile and advanced UV curable inks for special effect label printing.